By
Phil
- 12 August 2019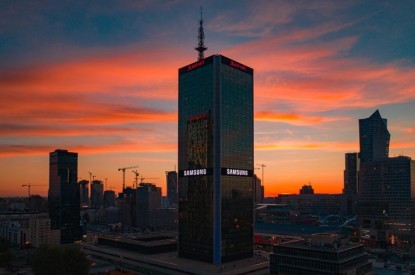 Century Casinos generated net operating revenue of $52.4m, an increase of 32 per cent, for the three months ended June 30, 2019 with its Polish casinos almost doubling their revenue from a year earlier.
Adjusted EBITDA for the quarter was $7.6m, or 62 per cent higher than in the second quarter of last year, but that included $900,000 in nonrecurring expenses related to the write-down in connection with the casino on board the Chinese cruise vessel Glory Sea, which stopped operating and has an uncertain future.
The increase was driven in part by the company's casinos in Poland where revenue was up 47 per cent in local currency. EBITDA increased more than tenfold.
Erwin Haitzmann, Co-CEO of Century, said: "We had three more casinos in operation compared to Q2 of last year, and the growth came from both the slots and the table games at all locations. During the quarter, we expanded the gaming floor at our flagship operation, the Casino at the Marriott Hotel in Warsaw, which was very well received by our regulars. In addition, we have been granted a license for a third casino in Warsaw that we go live with next month."
Canada remains the company's strongest market, generating 42 per cent of its revenue. In local currency, the Canadian operations grew revenues by 49 per cent and adjusted EBITDA by 23 per cent with most of that growth coming from the newly opened Century Mile Racetrack and Casino in South Edmonton.
Mr. Haitzmann said of Century Mile Racetrack: "We are very pleased with its initial performance. Revenue is 20 per cent higher than the revenue generated at our very successful Century Downs facility in Calgary and that's a very good sign that's in line with our ambitious expectations. As with any new casino, it takes about a year to reach its potential, meaning we have another three quarters-or-so of increasing penetration in the Greater Edmonton market to get to the full potential of that facility."
In the UK, the casino at Bath generated a loss of a loss of $600,000 although EBITDA improved slightly. The company hinted it could even sell the casino.
Mr. Haitzmann explained: "We are in the midst of a management change there. The outlook remains challenging as the gaming business throughout the UK is being hampered by tough regulations regarding anti-money laundering, social responsibility and general data protection. We have received a few inquiries about the possibility of us selling that operation but it's too early to tell if any of that will lead to anything and if we actually go that route."
"We also look forward to completing our pending acquisition of three US casinos from Eldorado Resorts. This acquisition is transformational and will be a big milestone for Century."
Caption: The Marriott Hotel in Warsaw