By
William
- 29 October 2019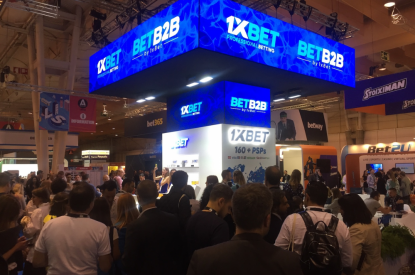 1xBet, the international online sports betting odds provider, has announced plans to strengthen their focus on the affiliate sector in 2020.
Following the company's appearance at this year's IGB Affiliate conference in Lisbon, 1xBet is preparing sponsorship deals for its growing affiliate programme that currently comprises more than 25,000 participants.
Commenting on the profitable prospects new registrants can expect from the programme in the coming months, the 1xBet affiliate team said: "Participants in our affiliate programme receive the most convenient conditions and marketing tools for doing business, which results in maximised profits for them.
"Conversions of our partners are growing, as the number of partners themselves is growing. We are preparing several powerful sponsorship deals that can be used to attract maximum attention to the company. There are also many new promotions and bonuses in development, which we will talk about in due course."
1xBet has not singled out individual markets, preferring instead to rely on its position as a global brand. When asked about the issues it has faced in building their affiliate programme and what they would like to see done differently in the online gambling industry going forward, the 1xBet affiliate team said: "We would like to achieve real transparency with general rules that work well for everyone.
"The industry in which we operate is one of the most competitive fields and making a breakthrough here is very difficult. While we have proven that it is possible, we would like to see fewer pitfalls interfering with systematic development."