By
Phil
- 14 January 2019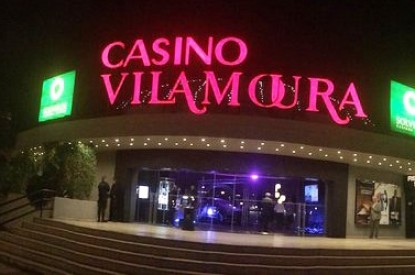 Revenue from Portugal's casinos stood at over €318m in 2018, an increase of 3.1 per cent compared to 2017.
Leading casino operator Estoril-Sol, the Portuguese branch of the Stanley Ho's Group, responsible for the concessions in Estoril, Lisbon and Póvoa de Varzim, maintained its predominance in the market in 2018 with a turnover from gaming amounting to almost €196.8m, with a residual increase of 2.4 per cent compared to 2017.
The Solverde group, which manages casinos in Espinho, Chaves and Algarve, showed the best performance, generating global revenues of €93.6m, an increase of 4.8 per cent.
All licensees experienced increases in their income, with the exception of the Pestana group (which operates The Pestana Casino Park in Funchal Madeira,) reporting revenues of €8.4m, a decrease of 3.1 per cent. As usual, the sector was driven by the demand for slot machines. These accounted for €263.9m in revenues (an increase of 3.4 per cent).
In a statements cited by local daily Diário de Notícias Manuel Violas, president of Solverde, said it had been a "reasonable year" for the industry. However there is more competition due to online games, instants and lotteries such as the EuroMillions he said.
The Estoril gaming operations, reported the largest market share. The Estoril room generated revenues of €64 million in 2018 (an increase of 0.5 per cent) and the casino in Lisbon reached €86.7m (up 3.4 per cent) while for the Póvoa de Varzim casino, revenues reached 45.9m (up three per cent).
The casino in Figueira da Foz owned by Amorim Turismo registered an increase of 5.9 per cent amounting to €15.8m last year. The Troia casino, managed by Oxy Capital, grew by 4.9 per cent, and stood at €4m.
Online gambling is also on the rise. According to figures published by the regulatory body Serviço de Regulação e Inspeção de Jogos (SRIJ) gross revenues for the online gambling market in Portugal for the second quarter stood at €37.3m – an increase of almost €12m compared to the same period in 2017. Tax gaming revenue increased in the same period by €3.6m and stood at €16.9m. In December online license holders reported combined revenues of €38.5m in the three months ending September 30. This was an increase of €9.2m compared to the same period in 2017.