By
Lewis
- 14 May 2018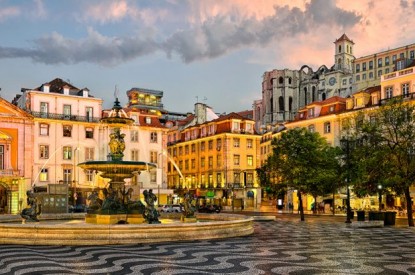 Gaming in Portugal generated €3,519 million in 2017 an increase of 11 per cent compared to 2016 and a new record when taking into account instant lotteries, casino machines and online sports betting. The biggest boost came from state-run charity Santa Casa de Misericordia de Lisboa (SCML) the results for which were released last week. Net sales of the SCML games stood at €805 million.
According to the report, betting increased by 9.1 per cent (equivalent to €253 million) exceeding the €3,000 million barrier for the first time reaching €3028 million and breaking a new record as a result. The biggest increase came from the sports betting division of SCML (Placard) which was up 30 per cent (€502 million), making it the third largest game in terms of gross revenues. As for Instant games, they continued to be the most popular and increased by 9.4 per cent to €1,487 million making up almost 50 per cent of the total when it came to games run by the SCML.
In third place was Euromillions, which entered a new phase after it joined the M1lhão at the end of 2016 – a supplementary EuroMillions game for players in Portugal that offers a prize of €1 million every Friday. Joint sales for M1lhão and Euromillones increased by 5.1 per cent in 2017. However sales for all other games declined.
When it came to declining sales for other games the report concluded that it had coincided "with the offer of new more attractive products." Meanwhile the "diversification and rejuvenation of the offer" had retained new customers with player profiles that "value recreational and entertainment elements in addition to the prize factor."
Online gaming also made a strong contribution as it was the first full year in terms of revenue (the first license was granted in May 2016). According to figures published by the regulatory body Serviço de Regulação e Inspeção de Jogos (SRIJ) online gaming activity and betting generated €122.5 million. Of this value, the majority corresponded to sports betting, where football accounted for 77 per cent of the total at €68.1 million while revenues for the rest of the sector stood at €54.4 million with online slots making up 45 per cent.
There are now seven companies with 11 licences in total currently operating online gambling sites. There are four different types of gambling licences for online operations available – for fixed odds sports betting; pari-mutuel and fixed odds horseracing bets; bingo and games of chance.
Group Estoril manages three of the 11 casinos in Portugal – Estoril, Lisbon and Pavoa – and has only recently expanded into the online sector. According to its annual report, its online segment is now worth 9 per cent of its total income. In 2017 gaming in the casinos generated €210.7 million, 11.5 per cent more than in 2016. The Lisbon Casino continued to generate the most money with €83.6 million, followed by Estoril, which reached €63.6 million. Revenues for the Póvoa casino stood at €44.5 million, and was the only one that reported a negative net result (€9 million). In total, the group, which dominates the land based casinos sector with 62 per cent of the market, reported a profit of €10.6 million in 2017 compared to €6.5 million in 2016. Meanwhile, the other casinos in Portugal generated €311 million – 5 per cent more compared to the previous year. Bingo hall revenue also recorded growth of 15 per cent, and revenues stood at €57m. However, bingo accounted for only 1.6 per cent of the total, as the market was dominated by SCML games (86 per cent).
Lotteries, pari-mutuel lotto and sports betting, landbased pari-mutuel horse betting and fixed odds sports betting are organised and operated by the Santa Casa de Misericordia de Lisboa through the Games Department under an exclusive monopoly. Online gambling legislation was approved in Portugal in April 2015 with the decree law 66/2015 entitled the Legal Framework for Online Gambling and Betting (RJO). Estoril Sol saw online gaming revenues in 2016 of €4.8m and its online gaming licence is valid for an initial three-year term.
Related Stories