By
Phil
- 26 July 2016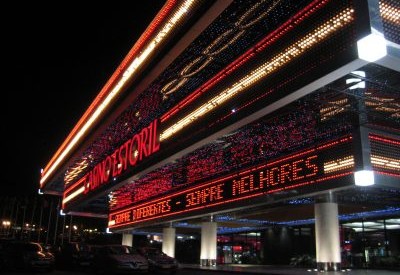 GAMING1 the online gaming expert and member of Ardent Group, has set up a joint venture with Estoril Sol, the Portuguese branch of the Stanley Ho's Group that runs the biggest European Casinos (Estoril, Lisboa and Póvoa).
The result of this alliance is EstorilSolCasinos.pt which has now gone live and becomes the first licensed website to offer legal online casino in Portugal.
EstorilSolCasinos.pt relies on a state-of-the-art platform with game content that is fully compliant with Portuguese regulations.
It is available on mobile and desktop and launches with solely GAMING1 content – 15 video slots, two roulette and one blackjack game – more content will be added in the coming weeks.
Sylvain Boniver, CEO of GAMING1, said: "The creation of this joint venture demonstrates GAMING1's strength as an all-round partner, not just a provider. We are passionate about partnering with land-based operators who want to put their business online, as this really is part of our DNA and what makes us stand out from the rest of the industry.Thanks to our partnership model, the Estoril Sol Group benefits from the extensive expertise and involvement of the entire GAMING1 team. It's a very proud moment for us to launch the first licensed website to offer legal online casino in Portugal and together we hold all the aces to move forward in this exciting market."
Vieira Coelho, Executive Director for Estoril Sol, added: "We've been very impressed with GAMING1's products and services and we're really excited to be launching this joint venture with them. We like to enter into partnerships with companies and GAMING1 are the perfect partner for us to really target the Portuguese online casino market."
The Estoril Sol Group currently owns three casinos in Portugal which covers over 64 per cent of the land-based casino market in the country.
Both parties own 50 per cent of EstorilSolCasinos.pt and bring their particular assets into the gaming table.
Gérard El Allaf, international development director at GAMING1, said: "Right from the start there was a clear synergy between Portugal's number one land-based operator and GAMING1.
"By combining the reputation of a group such as Estoril Sol, and its knowledge of the Portuguese market, with the know-how of GAMING1's online specialists, we have the best tools at our disposal to capitalise on this fantastic opportunity with the online casino market in Portugal."
Related Stories