By
Phil
- 5 August 2019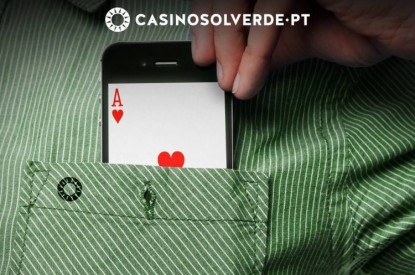 The online industry is continuing to report increased returns with the online sector reporting its highest returns since the first quarter of 2017.
During the second quarter of 2019, online gaming activity in Portugal generated approximately €48.3m in gross income, which represents an increase of 25 per cent (€11m more) compared to the same period in 2018, according to the data published by the regulatory body Serviço Regulação e Inspeção de Jogos do Turismo (SRIJ).
Gross revenue from online games of chance accounted for 52.3 per cent of the total online gaming market, while sports betting accounted for 47.7 per cent (corresponding to €25.3m and to €23.0m, respectively) of the online market.
The total value of sports betting in the period stood at approximately €112m, €22.3m more than in the same period of 2018. The total value of online games of chance stood at almost €700m. Compared to the second quarter of 2018, that value was about €214.2m higher.
As of June 30, 11 operators have now been authorised to operate online gambling and betting activity; 3 more compared to the same period last year. Combined they hold 18 licenses.
Meanwhile the total value of the Special Online Gambling Tax (IEJO) stood at €21m in the second quarter, an increase of around €4m (23.9 per cent) compared to the same period in 2018.
When it comes to the land based sector (casinos, bingo halls and slot parlours), it also showed an increase. Gross revenues for the second quarter stood at €77.4m – an increase of 3.2 per cent compared to the previous quarter and 0.5 per cent year-on-year.
From a monthly perspective, gross revenues from casino and slot machine gambling during the second quarter stood at around €26.8m in June. May and April followed with €25.7m and €24.9m, respectively. Gambling in bingo halls also saw a slight increase of 1.2 per cent – an increase of around €159,000.