By
Phil
- 26 February 2019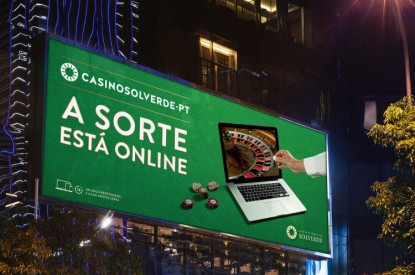 According to figures published by the regulatory body Serviço de Regulação e Inspeção de Jogos (SRIJ) online gambling in Portugal generated, around €43m in gross income, in the fourth quarter of 2018 a €6.5m increase compared to the same quarter last year.
Tax revenue generated by the industry also increased with taxes for the online gambling industry standing at €21.4m in the last quarter of 2018, around €5.9m more than the same period in 2017.
Gross income from sports betting reached €21.6m in the period, registering an increase of €1.1m year on year. Per month gross income stood at an average value of €7.2m, with the lowest value occurring in December, €6.5m.
Football betting for the quarter amounted to 73.8 per cent of the total. Basketball came in second place with 11.9 per cent followed by tennis with 7. 4 per cent and ice hockey 3.6 percent.
Gross income obtained by operators increased by over €5m and stood at €21.5m. Online slots accounted for over half of all gambling (around 60 per cent). When it came to other casino games, poker made up around 16 per cent followed by French roulette (around 14 per cent) and blackjack (8 per cent).
The money gambled online in the quarter stood at approximately €576.4m increasing by as much as €140m – more than 30 per cent compared to the fourth quarter of 2017.
However 103,560 new players were registered in the quarter, a 22 per cent decrease compared to the same period in 2017 (132,200 players). Players aged between 25 and 44 accounted for 62.1 per cent of all registered players, with the predominant group being aged between 25 to 34 (38.8 per cent).
In January it was reported that revenue from Portugal's land-based casinos was also on the rise and stood at over €318 million in 2018, an increase of 3.1 per cent compared to 2017.