By
Phil
- 19 March 2019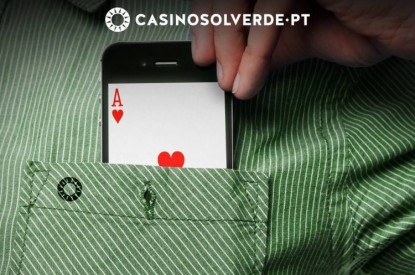 New taxes on online gambling are now being considered by the government, according to a report in local news portal Infocul.pt.
The Portuguese government has set up a working group to analyse possible changes to the online gaming tax system. The group composed of six members, includes representatives from the Ministry of Finance, Economy, Labour, Agriculture and Tourism, as well as an official representative of the regulatory body Serviço de Regulação e Inspeção de Jogos (SRIJ).
A proposal was put forward at the end of last year to raise taxes as part of the 2019 State Budget setting a universal rate of 25 per cent on the gross revenue of all bets. However, the proposal was not included in the final budget.
The news of possible tax increases comes amongst reports that the legal online market is already reaching market saturation while illegal online gaming continues to thrive. According to Diário de Notícias illegal gambling now makes up as much as 60 per cent of the legal gaming market with is already preventing growth with illegal gambling standing at around €90m a year. According to António Vieira Executive Director of casino operator Estoril-Sol it is unlikely that the number of online gambling licences will increase in the near future. Illegal gambling is continuing to grow due to high taxes meaning that the market is showing signs of stagnation even though the government only regulated its online gambling market in 2015.
According to figures published by the regulatory body Serviço de Regulação e Inspeção de Jogos (SRIJ) online gambling in Portugal generated, around €43m in gross income, in the fourth quarter of 2018 a €6.5m increase compared to the same quarter last year. Tax revenue generated by the industry also increased with taxes for the online gambling industry standing at €21.4m in the last quarter of 2018, around €5.9m more than the same period in 2017.