By
William
- 29 June 2023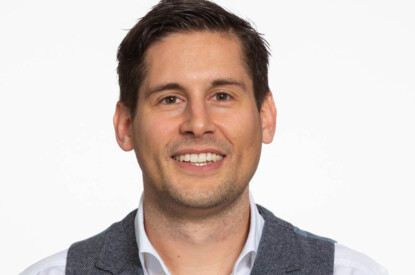 With video predicted to be the fastest growing ad segment of 2023. Nikolaus Beier, SVP Product for Sportradar ad:s, outlines how using industry-specific programmatic video advertising maximises campaign performance for betting brands.
In recent years, digital transformation and the emergence of short form video content has changed the viewing habits of consumers, providing them with new and exciting content in addition to linear TV as a source of both entertainment and advertising.
The opportunity of video advertising has been recognised by digital marketers who are increasingly adopting this form of marketing in their campaigns, and at a rate that analysts are forecasting will make video the fasting growing ad segment by the end of 2023.
This rise in popularity should come as no surprise, as video has been shown to have significantly higher recall amongst prospective customers and can engage them more deeply than static display adverts. The top-of-the-marketing funnel benefits associated with video, including increased brand awareness, lead generation and website traffic, can open the door for marketers to persuasively push customers towards acquisition.
And the predominantly mobile-first nature of sports betting has made our industry a prime market for video advertising. Just like the latest betting odds and highlights clips can now be served directly to sports fans across the globe, so too can engaging video adverts. With statistics suggesting that 46 per cent of 26-45-year-olds now consume over seven hours of online video per week, online video advertising can not only extend, but partially even substitute the reach of television and has the potential to be particularly relevant for a sports betting interested target group.
Subsequently, operators are leveraging video to optimise their marketing activities and top-of-the-funnel efficiency. As online audiences have consistently shown to be far more responsive to moving visual content, the efficient use of video can create brand awareness, engage customers more deeply and generate leads. These initial interactions lay the foundation for establishing a relationship with target audiences and start the process of converting leads into paying customers.
In fact, independent research suggests that a positive experience with a video advert increases customer purchase intent by 97 per cent, and our own analysis indicates that companies who effectively use video within their campaigns could see revenue grow 49 per cent faster than those who do not.
At Sportradar, we are enabling growth-minded operators to optimise campaigns by combining video with the highly targeted capabilities of programmatic advertising.
Part of our ad:s industry-specific marketing service, our programmatic video solution delivers all the brand awareness, traffic and lead generation benefits of video advertising, but with the data-driven precision of programmatic technology. We provide operators with access to 60 billion video ad requests each day and supply more than 600 private programmatic deals specially curated for the igaming industry, allowing them to stand out in the marketplace.
This advanced programmatic technology is the driving force behind our bespoke ad:s Demand Side Platform (DSP), which has been designed and configured exclusively for a betting and gaming audience. The DSP uses artificial intelligence to allow operators to put the right video message in front of the most interested customers at the most relevant times. For example, video adverts can be shown around key sporting events, which provides valuable, relevant brand exposure to fans when their attention is highest.
The ability to deliver messages with pinpoint accuracy also helps operators avoid a common pitfall of some online video advertisements, which are shown too broadly to non-specific audiences, meaning they only influence a tiny minority of customers and can even reach unintended audiences. Programmatic video technology targets specific audience segments to ensure personalised ads are received by the most suitable customers.
Equally, unlike linear TV and other forms of video advertising, ad:s programmatic video provides crucial visibility of impressions and performance. With ad:s, operators can see how much of a particular advert a customer has watched and can then subsequently retarget them with either display or additional video messages. This visibility enables operators to generate leads, understand customer behaviours, and move prospective customers down the acquisition funnel.
Ad:s also presents operators with the flexibility and features to really optimise their video advertising campaigns, including a range of ad types to choose from, such as non-skippable in-stream ads, six second bumper ads and in-read ads. Advertising creatives can be adjusted to various channels and tailored to fans' preferred platforms. For example, shorter ads of six to fifteen seconds can be deployed on mobile devices to optimise efficiency and customer experience.
In the competitiveness of the betting industry, speed and accuracy are critical for campaign efficiency. The ability to reach relevant customers right from the start of campaigns provides operators with key advantages – it improves budget spend, lessens advertising waste and translates to better performing campaigns with greater ROI.
As industry experts have predicted, the uptake of programmatic video advertising shows no signs of slowing and is seemingly becoming the future of customer engagement. And while operators who understand how to best use programmatic video within their digital marketing campaigns are reaping the benefits, those failing to prioritise it may risk being left behind.