By
James
- 29 November 2022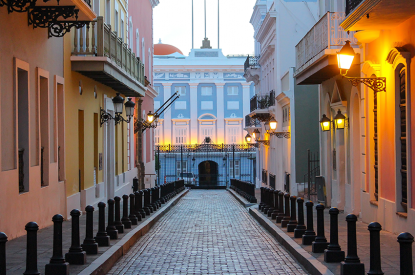 According to data provided by the Gaming Commission of the Government of Puerto Rico, casinos reported profits that exceeded US$355 million, which is equivalent to a growth of 38.89% in relation to the fiscal year 2021, in which more than US$256 million was reported.
Miguel Vega, president of the Casino Committee of the Puerto Rico Hotel and Tourism Association (PRHTA) argued that the increase could be due to the stabilization of the industry, after the closures caused by the pandemic.
"The reason why the income has improved is that the casinos have already stabilized and there are not so many restrictions. We had a more consistent year operationally, of course, and we have the challenges of employment, but we have operations with regular schedules, which has allowed us to make up for lost ground," he said.
In 2022 the gaming industry in Puerto Rico ended with a decrease of 3.04 per cent during the months of May to September, compared to the year before. However, in October, casinos recovered their activity and reached 15.14 per cent more when compared to the same month in 2021.
Miguel Vega said that he remained positive that the end of the fiscal year would see the casino industry ending on a high note in terms of profit.
Estimates by the Commission indicate that, in the 17 casinos that operate in Puerto Rico, there are around five thousand slot machines, which produce more than USD 300 million a year and generate more than 3,000 direct jobs.