By
Phil
- 29 January 2020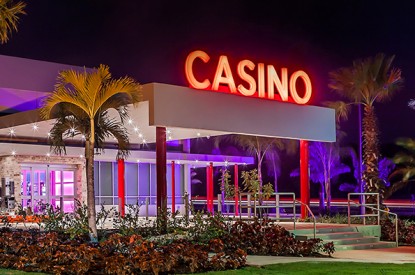 The secretary of the Department of Economic Development and Commerce of Puerto Rico (DDEC), Manuel Laboy, has acknowledged that the creation of the Gaming Commission is behind schedule and was unable to specify when new online gaming laws will be in place.
Talking to newspaper El Nuevo Día he said: "It has to be in 2020. There is a lot of appetite in the market, and we have received expressions of interest locally and outside of Puerto Rico."
The law creating a new the Gaming Commission was signed in July last year and it was believed that by February, the necessary framework would be in place.
In addition the fulfilment of another provision of the statute – the merger of The Gaming Division of The Puerto Rico Tourism Company and the Puerto Rico Horse Racing Industry Administration – is also taking longer than expected. The new gaming commission will be responsible for all aspects of the industry once it is up and running.
Estimates of income for the State, once new rules are in place, could stand at between US$29m, in the first year which could rise to around US$87 million after five years, according to a study carried out while lawmakers were evaluating new gaming rules.
Laboy said that members of the DDEC have met with figures within the government to create the new agency, including the Office of Management and Budget (OGP), the Department of Finance and the Office of Administration and Transformation of Human Resources (OATRH). A work plan was also set up during the first meeting of the Board of the Games Commission, held in November.
Laboy emphasised the fact that the merger of the two offices required a new structure, must include a number of government departments and said that there had been "challenges and delays."
In July the governor of Puerto Rico, Ricardo Rosselló, announced that he had signed new sports betting rules into law. According to Rosselló, the liberalisation of the market – which includes allowing online bets that originate in Puerto Rico – will help the island to be marketed locally and internationally as an attractive destination for betting on sporting events.
The legislative project also created a new Betting Commission. The seven member commission will be made up of both public and private sector and will be the government entity responsible for regulating sports betting, horse racing eSports and casino gambling.
The Horse Racing Industry Administration as well as the Gaming Division, currently both of which come under the sphere of the Puerto Rico Tourism Company, will become part of the new commission. Bets may be placed at any place authorised by the Commission, such as casinos, racetracks, hotels and hostels, amongst other locations. The governor explained that a rate of seven per cent has been put in place in the case of physical bets and twelve per cent when it comes to bets placed online.