By
Phil
- 4 March 2019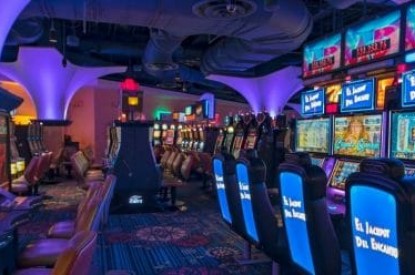 Puerto Rico Senate President, Thomas Rivera Schatz has said that new laws will ensure that the only slot machines in casinos and those that have been officially sanctioned by the government will be permitted going forward.
The senator said that new laws will mean that only 25,000 slot machines outside of casinos will be allowed as part of the country's new tax reform laws. The draft defines slot machines as "adult entertainment machines" and differentiates them from illegal slots because illegal slots do not contain mechanisms or devices which allow them to connect online to the Department of the Treasury.
Similarly, the document describes machines that operate in casinos as "those that use an element of chance in the determination of prizes, contain some form of action to start the process of the bet and make use of a methodology suitable for the delivery of specific results."
Sources close to the industry said that there is fear that once the new law goes into place and that the first 25,000 slots are officially sanctioned, a great number of other gambling machines will continue to operate illegally. They also say that there is no way of connecting these machines to the Department of the Treasury meaning that the government will continue to lose out on tax revenue.
However, Rivera Schatz defended the new law saying that it makes a clear distinction between the two. "In Puerto Rico there are people who like to live in confusion. The law is very very clear, there will be slot machines in casinos and those included in the tax reform. Other machines – machines that do not meet the requirements of that law are illegally operating."
The new rules on slot machines on the island are part of a much wider draft of new tax measures designed to provide nearly US$2bn in tax relief over the next five years. In April Governor Rosselló announced the introduction of his bill for proposed changes to the Puerto Rico Internal Revenue Code. The proposed reform, H.B. 1544, seeks to simplify the existing tax structure not only by effecting fiscal measures that promote economic growth but also by fostering an environment of voluntary compliance from all sectors.
The new law provides for the legalisation of 25,000 slots that have up until now operated illegally. Fifty per cent of revenue generated by legalisation will be used for a police retirement fund. Forty five per cent will be earmarked in order to help municipalities through the Health Insurance Administration (a body which implements and administers island-wide health insurance system) while the remaining five percent will be used for expenses related to regulating the now legal industry.
Caption: Legal slots at the Sheraton Puerto Rico