By
Phil
- 30 March 2022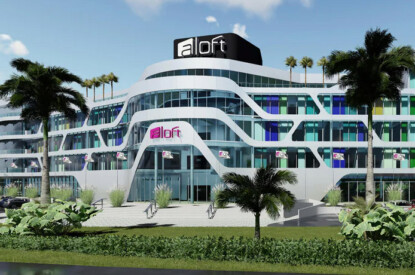 Lawmaker Ángel Matos García has called for an investigation into the licenses for the three new casinos in the city of Ponce. The casinos will be located in the hotels of Aloft, Hampton Inn and the Tribute Portfolio by Marriott hotels
García said that the granting of the new licenses was 'worrying' due to the high concentration of gambling in the area.  "The southern zone of Puerto Rico has the operation of four game rooms for the enjoyment of citizens and visitors." These are located in the Hilton Ponce Golf, Ponce Plaza Hotel, Holiday Inn Ponce and the Costa Bahía Hotel.
"Precisely, the latter operates the casino only twelve hours a day due to the high offer of games in the area. These data raise serious questions about the granting of these new licenses," he said adding that the Gaming Commission had not provided any information regarding their feasibility or the fiscal impact the new casinos would bring.
"Furthermore, we do not know if, in effect, the said government entity carried out any type of study to grant these new permits or if they were granted solely and exclusively through requests from the hotels. Therefore, it is necessary that this legislative body seeks to ensure the economic development in an organized and planned manner, with studies that demonstrate the viability of projects. We cannot take it for granted that the opening of places leads to economic development," he said.
Head of the board Orlando Rivera-Carrión addressed the accusations in a press release saying that it was not the Gaming Commission that had granted the licenses but rather another government body namely The Commissioner of Financial Institutions (OCIF).
Rivera Carrión added: "Apparently, the representative is confusing the endorsement that the Gaming Commission grants when a casino proponent submits his request. In the same way that the Commission endorses a project, so does the Tourism Company, the Municipality, the Permit Management Office and other agencies, as part of the permitting process."
Rivera Carrión said that the mayor of Ponce, Luis Irizarry Pabón had endorsed the three proposals and supported the Gaming Commission's endorsement of the new casinos
When the news was announced at the end of last month  Rivera-Carrión said that the Aloft hotel, which opened in April 2021, would invest as much as $42m to develop its casino. The other two properties, Hampton Inn, and Tribute by Marriott, are currently under construction. The official explained that the operation of the new casinos would mean an additional $72m in revenues for the government in a period of 10 years and the share of winnings will be split with 51 per cent going to the government and the remaining 49 per cent for the operator.