By
Phil
- 28 May 2015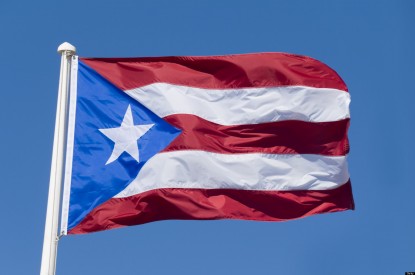 Puerto Rico's Department of the Treasury has not ruled out the possibility of allowing video lotteries despite the fact that the issue has been met with fierce resistance by local gaming operators, who argue that allowing video lotteries on the island would put 5,000 jobs at risk.
However the Treasury estimates that allowing VLT's would bring in additional US$100m per year to government coffers.
In a statement the treasury said: "The incorporation of licences into a system authorised by the state would be beneficial for the government not only due the revenues it represents, but it would also give players certain guarantees regarding the payment of awards and the proportion set aside for that purpose."
President of the Recreation Commercial Company, Pablo Rivera Corraliza reacted strongly to the statement saying that: "It is no secret that the government is working on a project that will be submitted to the Legislature for a video lottery system in Puerto Rico, which will be operated by a consortium of foreign companies. The Government, in an effort to increase revenues, is committed, at least, to three foreign companies for the implementation of a video lottery system."
According to Corraliza, the issue is made worse by the fact that negotiations with foreign companies are already underway without the legislature's approval.
"The proponents of this new game are seeking the opportunity to circumvent the Legislature and implement it with a simple administrative order made by the Department of Finance, which is a mockery of our constitutional system. It is giving away our jobs and our businesses in exchange for nothing," he said.
The statement made by the Treasury comes after a complaint made last week by the Spokesman for the New Progressive Party (PNP) in the Senate, Larry Seilhamer, who said that the Senate intends to make way for VLTS.
"Just two days after Finance Minister, Juan Zaragoza, submitted regulations to allow these games to the Legislative Assembly, the Senate removed an amendment to House Bill 2421, which expressly prohibits any governmental entity authorising, directly or indirectly, machines or video lottery gaming machines outside gaming halls," he said. The Senator argued that this was a clear sign that the government is already making way for VLT's in Puerto Rico.
Rumours that the government had been preparing a measure which would allow video lottery system through a backdoor deal first began to circulate in March. According to critics the deal had been hidden from legislators because a similar bill had already been defeated in the last Legislative Assembly.
Related Stories