By
Phil
- 29 January 2016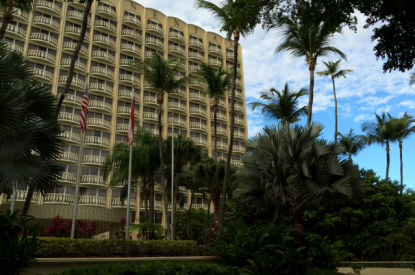 Another casino in Puerto Rico has been forced to close due to the deepening economic crisis.
The InterContinental San Juan Resort & Casino announced that it would be closing after being in operation for 15 years.
General Manager of the hotel Michael Herrmann said that the owners had struggled for some time to keep the casino open but had been facing an uphill battle.
"The numerous efforts to improve the operation and performance of the casino were negatively impacted by the prevailing economic situation on the island and other factors unrelated to the hotel management. In this situation, after a rigorous assessment of the scenario in which we find ourselves, it was determined that the casino should be closed."
Mr Herrmann did not say how many jobs would be lost but expressed his regret over the decision adding that: "This has been a difficult decision, but the alternatives of keeping the casino open were very limited, because for many years this area of the hotel has been operating at a loss," he said.
This will be the ninth casino to close in the last five years. In a statement Manager of Social Responsibility and Public Relations of the hotel Jholany Avil said: "As is already public knowledge, the casino industry in Puerto Rico has been on the downturn in recent years and this has affected the casino of the Hotel InterContinental San Juan."
The industry faces an ever worsening crisis especially now that the government is in the process of legalising video lotteries (VLT's) in order to generate more revenue to the treasury. The Puerto Rican government currently owes around US$72bn to lenders and earlier this month defaulted on about US$174m of debt payments.
However the green lighting of VLT's could have a devastating effect on the casino industry which is a major contributor to the Tourism Board as well as the only State University on the island. Resources made from the casino industry have diminished from US$315m in the years between 2007 to 2008 to US$272m during the last fiscal year.
The Puerto Rican Association of Hotels and Tourism (PRHTA) has challenged regulations which would lead to VLTs being permitted in the country and in July 2015 the organisation took their complaint to court claiming that "the contested regulations are illegal and would cause the loss of thousands of jobs in the tourism sector on the Island."