By
Phil
- 9 May 2016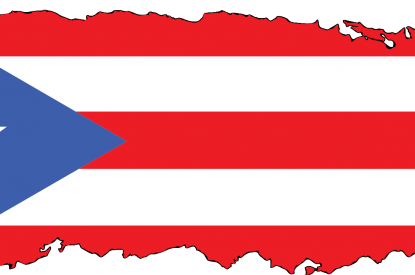 Puerto Rico's Secretary to the Treasury Department has suspended until further notice the installation of video lotteries (VLT's) due to two lawsuits which are seeking to stop regulation which would green light as many as 100,000 VLT's operating on the island.
Assistant Secretary of the Internal Revenue Office, Victor Pizarro confirmed the decision after Robert Johnson, Head of Cage Puerto Rico Inc., one of the companies interested in operating VLT's denounced a delay in the publication of the naming of the company that would be responsible for operating VLT's.
In September 2015 the Finance Minister of Puerto Rico, Juan Zaragoza, and Assistant Secretary of Lotteries, Antonio Perez announced that the tender process for those interested in implementing video lottery systems on the island would begin that month. Zaragoza justified the decision saying that new rules would initially legalise between 20 and 25 thousand machines in three years. Mr. Zaragoza said that machines operating in illegal casinos, bars, bakeries and even shopping malls, could join the network of legalised VLT's once changes to gaming legislation were made.
However, the Treasury is now dealing with two legal complaints regarding the new legislation, and has decided to suspend the company evaluation process until the courts make a decision regarding the current disputes. A challenge to the new laws have been put forward by The Association of Slot Machines Owners (EMPRECOM) to the ombudsman's office of small businesses and before the Appeals Court via an injunction. However it is unknown when an announcement will be made on the issue.
Meanwhile, Johnson's complaint was filed in a letter to Finance Minister Juan Zaragoza in which he claims that the results of the Request for Proposal (RFP) should be revealed. "Due to Puerto Rico's current financial situation, there is no reason to further delay a project that would contribute billions of dollars of much needed revenue to the Treasury and to the people of Puerto Rico," said the businessman. Last year Secretary of State, Victor Suarez said that the government could raise as much as US$100m a year if VLT's were given the green light.
The move to block VLT's also has the backing of The Puerto Rican Association of Hotels and Tourism (PRHTA). In January a court in San Juan denied the motion to dismiss filed by the Department of the Treasury over the case brought against it by the PRHTA. In July 2015 the association challenged regulations which would lead to VLTs being permitted in the country and took their complaint to court claiming that "the contested regulations are illegal and would cause the loss of thousands of jobs in the tourism sector on the Island."