By
Phil
- 1 May 2015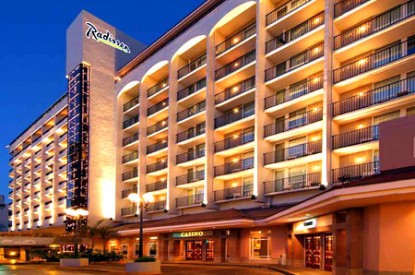 Another casino is to close its doors in Puerto Rico after the Radisson Ambassador announced that that for financial reasons it must close its doors.
With the closure there are now only 21 casinos left in the country.
General Manager of the casino, Miriam Velez, said the closure occurred because the bank that had financed its operations had sold its interest to a third party. However, the buyer refused to grant funds to keep the hotel active. Two hundred jobs will be lost.
"We thank our guests and neighbours for their patronage over the years. In particular, we thank our employees for their dedication and faultless hard work. We are committed to working with the hotel and the community, the Tourism Company of Puerto Rico and other government agencies to support our guests and staff during these difficult times," Velez said in a statement.
Meanwhile, the president of the Association of Hotels and Tourism of Puerto Rico (PRHTA), Ismael Vega, expressed his regret over the closure.
"It's unfortunate for the industry that the closures of hotels and casinos in Puerto Rico continue, this is a sign of how unhealthy such operations find themselves in. Amongst others things they are constantly under threat by the proliferation of illegal slot machines as well high operating costs."
He went onto to say that the industry should not lose sight of the fact that hotels with casinos generate 80 per cent of the budget for the Tourism Board as well US$70m for the operation of the University of Puerto Rico.
Vega also indicated that for several years PRHTA has been warning the government about the cost of closures and the fragile state of the industry but due to lack of government action on the issue a number of casinos have been forced to close their doors.
"Time has proved us right, because it is an issue we brought to public attention several years ago," he said. Mr Vega also blamed "rampant increases" in water rates, electricity costs as well as additional taxes and urged the government to adopt new gaming legislation.
In September last year it was also announced that the casino at the Embassy Suites Dorado del Mar Beach Resort would no longer be open for business. Owned by the Hilton Hotel and Resorts chain, the closure was the third casino to close in the last five years on the island. According to a company press release at the time, the company was forced to close the casino due major changes in the local gaming industry.