By
Lewis
- 6 September 2019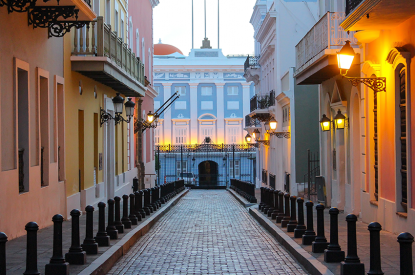 The Chief Financial Officer of the Tourism Company of Puerto Rico (PRTC), Luis Umpierre, has reported that the entity's revenues increased in the last three years due to higher revenues from income generated by slots in casinos.
Umpierre said the government received US$ 148m in 2018-19, an increase of almost US$6m compared to the 2017-18 period, during which time US$142m was raised. In addition, the results obtained in the last period also reflected an increase of US$7m when compared to the US$141m that the casino slots generated in 2016-17.
Speaking to El Nuevo Día, Carla Campos, Executive Director of the PRTC said that: "In the last fiscal year, the collection from slots was the highest for the last six years. There has not been so much collection since 2013, when there were more casinos open that there are now". Campos said that of the US$148m of the amount collected by the local government in terms of slot machines over the last fiscal year, almost US$22m went to the Department of the Treasury, US$37m to the University of Puerto Rico while the rest went to the PRTC.
The Gaming Division of the PRTC regulates all administrative processes regarding licensing, franchise concession, supervision, and management of gaming operations in Puerto Rico. The PRTC was founded in 1970 and is a public corporation responsible for stimulating, promoting and regulating the development of Puerto Rico's tourism industry. Casino revenue is a vital source of funding for The PRTC as well as the biggest state university on the island.
Increases revenues for slots in casinos is good news for the industry and could finally mean a turnaround for the industry which has reported diminishing revenues over the last several years. The casino industry in Puerto Rico has been in crisis for a number of years due to the negative economic situation and a lack of government oversight when it comes to illegal gaming.
Related Stories