By
Lewis
- 18 July 2022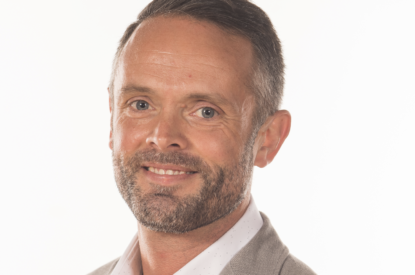 As supply chain issues persist, the need to maintain and service existing products has never been more acute. This service also needs to be local since shipping costs have shot through the roof since the pandemic.
G3 speaks to Quixant's Leo Bateman about the opening of the embedded solutions specialist's new UK-based service centre to support its EMEA customers. To view the podcast interview, click here.
What has Quixant been working upon to support customers around the globe as supply chain issues remain ongoing?
Supply chain problems haven't gone away. The important thing is that we recognise the issue and do not sit back and wait for component supply to return to previous levels.
Our response has been to redesign our products to ensure that they are 'pandemic-proof,' making the life-span of the components more reliable and enabling us to supply products to a lead-time that our customers expect, which doesn't impact their product development goals. 
We spent a great deal of time last year assessing our products and exploring how we redevelop and redesign them so that we can meet customer demand this year. If we hadn't done that, I doubt we'd have been able to satisfy our customers effectively in 2022.
As a market leader its our responsibility to be proactive with our product design and, in some cases, prioritise that over new product development. We decided to plan 12 months ahead, knowing that we couldn't wait for things to return to normal, as supply chain issues were not going away. Component lead-times are anywhere from four to 52 weeks, which means that we must plan at least 52 weeks ahead.
With the challenges of lead times and building finished product, we've seen more importance and emphasis placed on the servicing of our products. Customers do not have shelves full of replacement products that they could rely upon in the past, which means we have to focus on the serviceability of our products.
We have to consider how we enable our customers to turnaround product quickly and return machines to full operation in an environment in which there's now much less opportunity to replace a machine with a new one.
How does servicing create an added benefit for Quixant customers?
We talk to our customers about lead-times and reliability, as this relates to their machines and the additional parts that comprise the entire product. It's not just Quixant's products dictating lead times for machine production; there are lots of component parts currently affected by the supply chain problems.
Relatively, I'd say that Quixant is keeping customers happy as regards the supply of product, but where we need to focus attention is upon serviceability, which is why we are supporting local servicing across the world.
We originally sought to setup a service centre in Holland back in February 2020, aimed at supporting European customers, but the pandemic put a stop to those plans. As signs of coming out of the pandemic were showing, we were acutely aware that we needed to be in a position to support the market as it continued to rebound.
Quixant's new UK-based repair centre will help customers significantly. We are delighted to launch the partnership with Teknotronik, leading provider of electronics repairs, who have over 20 years of experience servicing the industry.
It's taken around eight months to get everything in place, as we had to address the supply of parts to the service centre, working closely with our team in Taiwan and the centre itself to develop processes and SOPs, and to conduct extensive training.
The huge benefit for our customers is a significant reduction in shipping costs, as they remain remarkably high. We have a repair centre in the US that services our US and LATAM customers, and our EMEA customer repairs were shipped to Taiwan.
As shipping costs have significantly increased, transporting a computer to Taiwan is almost equivalent to the cost of the computer itself. Even before shipping costs went through the roof, we were having conversations with customers in the UK and Europe, who were telling us that our product was great, and focusing on serviceability is key.
For Quixant, it was really important that we address this. You can't focus all your attention on driving new business, as ever, our attention was on supporting existing customers to give them the optimum product and service they are accustomed to when partnering with Quixant.
Shipping products to Taiwan is another factor that affects lead times and stock levels. Having a service facility in the UK means that we reduce the need to move products around the globe. It will improve not only lead times on repaired product, but also our customers' cash situation as it will reduce the out-of-warranty movement of parts – and we're doing this for our entire range of Quixant products.
It's essentially the final piece of the jigsaw. Reliability, quality and serviceability are the three discussion points with every customer and if you tick all three boxes – then you are on the right track.
What's the reach of the UK service centre?
Taiwan will remain the primary repair centre for customers in Australia and the Far East, and in the US we have the aforementioned facility. The UK centre will benefit customers in the EMEA territories. The service centre we've partnered with is already working with high tier customers in the UK, particularly in the pub sector, and they've also worked with companies in the EU.
We conducted extensive trials to ensure the service met the levels Quixant customers are accustomed to, and we are confident that they've got the necessary processes and team to deal with the needs of our EMEA customers.
As we have reached the point at which the new UK service centre is very capable of repairing Quixant products present in the market in the largest proportions, we will be launching the service centre in mid-July.
We didn't dive in with the complete product offer from the outset, since all our products are all so different in regard to repair, so we made sure we focused upon those with the highest product share being reliably supported first, then focused on the rest of the offering.
What supply chain issues are we continuing to face – are we seeing daylight at the end of the supply tunnel?
In terms of supply, I think it's possible to create your own daylight. If we weren't proactively redesigning product to suit our customers' needs in terms of lead times, I'd be concerned that the 'light' would remain perpetually in the distance. The prevailing view in 2021 was that by mid-2022 component supply would normalise, as would component prices. However, that's simply not happening.
The market has not returned to pre-Covid levels and is unlikely to do so before the end of next year. So, I'd say the light at the end of the tunnel remains as far away as it was last year, but what we've done at Quixant is make sure the components in our products are insulated from the crisis as much as possible.
Irrespective of when the supply chain turnaround happens, we have sought to safeguard the problems facing our customers. Costs have risen and everyone is aware of that, but we continue to make our product as cost-effectively as we possibly can. I think a year from now we will be in a good place.
The product revisions we are conducting now and putting out to our customers in the next couple of months, will be the staple product in the market in a year's time, making life easier for us and for our customers.
Since we don't know when supply will improve, we've had to create our own daylight to ensure stability for our customers. As the product revisions roll out with our customers, they'll effectively deliver market stability.