By
William
- 7 March 2022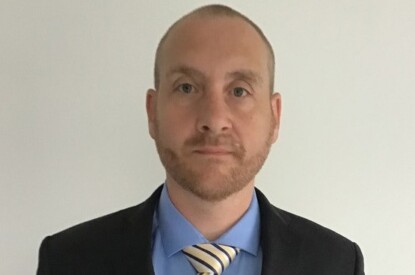 Chris Miller, Managing Director at Betting Jobs, believes that recruitment strategies in place before Covid may no longer be adequate.
Taking a broad view of the current recruitment landscape, Chris explains why companies need to raise their game if they are to emerge successfully.
Among the infinite number of changes enforced on our businesses by the global pandemic of the last two years has been the seismic shift in the way we recruit and retain our employees.
What was once accepted practice, as we bumbled along blissfully unaware of PCR tests and facemasks, has now been consigned to the history books.
As with all these things, there have undoubtedly been winners and losers, and we are probably too close to the subject matter at present to know which is which. But, as patterns emerge and trends persist, there are undoubtedly lessons to be learned, even at this early stage, as we look to get a grip on whatever is the new normal.
One of most visible impacts of the pandemic was the widespread adoption of working from home as the default setting for companies whose workforces had previously been office-based.
As the shutters came down, kitchen tables and back bedrooms everywhere became hives of activity. Many of their owners are yet to go back, of course. Others may never do so, as companies choose to down-size those offices and accommodate members of staff who prefer the flexibility it offers.
That flexibility, and I suspect the boredom of lockdown, encouraged many employees to assess their options. That in turn prompted a significant spike in new hires, with lots of companies expanding to meet increased demand created by changes in consumer leisure activities.
Without the inconvenience of the daily commute, or even the need to be in the same country as their employer, it prompted legions of job seekers to spread their wings. In turn, the industry's suppliers and operators have been able to recruit in labour markets hitherto closed to them by perceived geographical barriers.
A global pool of perspective employees judged purely on their talents, skill sets and attributes regardless of location sounds ideal. But what are likely to be the lasting ramifications of this trend in recruitment?
For one, competition for jobs has never been higher, with employers having more applications for the same post than they would normally have expected. Many candidates are of a higher standard too, complete with a more attributes and a multi-national knowledge base.
This has been particularly beneficial to smaller companies which might once have lost out to larger competitors. Whilst some employers are now enjoying being able to recruit from marketplaces that have traditionally commanded lower salaries, candidates also know their worth.
They can now hold out for better wages, particularly if the overall package they might previously have expected were they office based has been diluted. And what price loyalty when the greenbacks are greener on the other side of the fence?
As lots of businesses are finding, company culture is key. Figuring out how to engage and inspire members of staff is an on-going challenge, one that is often exacerbated by a lack of or a decrease in simple human interaction. Managers may have difficulty monitoring the productivity or motivation of an employee within their role.
And if he or she doesn't buy into the ethos of the company, or never fully understands its core values, retention rates can be difficult to maintain. Finding the correct employee in the first place is crucial, of course, meaning interview processes can't leave anything to chance.
Having would-be employees vetted by knowledgeable recruitment consultants is one way of easing the burden. But creating a strong company culture to which employees feel an attachment that goes beyond their monthly salary cheque is crucial.
When and where they can, lots of companies are encouraging their employees back to the office at least for part of the working week. On-going restrictions and geography can be a barrier to that, but so too can the reluctance of some employees now used to the unexpected freedom that proved to be a serendipitous byproduct of the pandemic.
Fundamentally, it is a candidate-led market out there, and there is no reason to suggest that will change any time soon. Employees may have more to choose from, but employees have more places to go too, and often from the comfort of their own home.