By
Phil
- 10 May 2019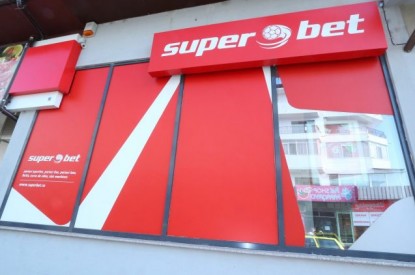 Blackstone Tactical Opportunities, part of the Blackstone Group, is to invest €175m into Superbet, the largest sports betting and gaming company in Romania.
Having bought Clarion Gaming, organiser of the gaming industry's biggest exhibition, ICE, Blackstone has since bought Spanish casino, bingo and betting operator Cirsa. It also owns The Cosmopolitan Casino on the Las Vegas Strip and Ukrainian social casino games developer Murka.
Sacha Dragic, co-founder and CEO of Superbet, said:"We are anxious to start this strategic partnership with Blackstone. Capital infusion from the US fund backed by rich experience makes Blackstone a partner capable of supporting Superbet Group to maintain its market leadership in Romania, to continue to increase its market share and, above all, to be able to capitalizing on opportunities to expand business in both Central and Eastern Europe and globally."
Andrea Valeri, Senior Managing Director at Blackstone, added: "We are delighted to be able to start working with Sacha Dragic and the excellent management team he has created at Superbet. It is impressive that the Romanian company has invested in multi-channel and digital operations, including the launch of its own online gaming and betting platform, all made to the international standards of the industry. We are anxious to support the upward trend of Superbet, whose growth model is based on international expansion and on continued technology investments."
Superbet is the largest gaming operator in Romania with a retail network of over 1,000 agencies across the country and nearly 15m monthly bets placed. In 2017, the company became the first sports betting company on the AeRo Alternative Exchange, following a bond issue of RON 9.6m sold to Romanian investors.
Superbet has opened offices and operations in six countries including Poland, Austria, Serbia, Croatia, Malta and the UK.
The company recently applied to the Polish Ministry of Finance for a license to offer sports betting via the Internet. It has been active in Poland since 2017.