By
Phil
- 22 February 2021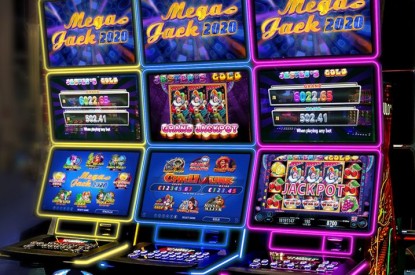 CT Gaming has sent its successor to the legendary multigame Mega Jack spinning into the Romanian slot sector with a series of installations in slot halls and casinos.
Following on from the game's 'excellent results and performance' in gaming halls and casinos across Serbia, the multigame made its premiere in Romania.
Robert Stancu, Regional Sales Manager for Romania at CT Gaming, said: "The performance of Mega Jack 2020 is amazing. By adding unique touch on the gaming floors, Mega Jack 2020 delivers results that are largely considered by operators as exceeding their expectations. After the very successful installations on the Serbian market, the multigame is now excellently performing in Romania. Offered with the EZ Modulo 27/27 cabinet, Mega Jack 2020 provides an unrivaled gaming experience for the players at the casinos."
The exciting library of 46 games with different mechanics, the progressive jackpots that could be stand alone or linked, has specifically been curated to deliver an exciting experience to the players. Six of the games have a special two-level jackpot that can be played on any bet. Coupled with impressive high quality game graphics, stereo sound and interactive lighting, the multigame brings a new dimension of player excitement to the market.
CT Gaming products has been on the Romanian market for over 18 years and are among players` favorites. "We are honored and grateful that our products are selected to feature at so many casinos. Now, Mega Jack 2020 further strengthens our market presence", explained Mr. Stancu.