By
Phil
- 11 February 2015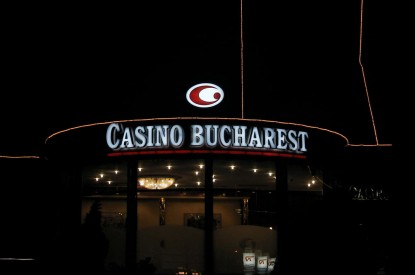 Romania is planning to legalise online gambling as to looks to reduce its public deficit. The existing land-based industry is bracing itself for a huge increase in licensing fees though.
Romania's gambling market generates around €800m a year. It brought in €150m in tax last year. The number of casinos in Romania has dropped from 22 six years ago to just five. Average visitation has dropped from 400 to 50. There are more slot machines now than in 2009 though with that figure increasing from 60,000 to 72,000.
Classed as one of the poorest of the 28 EU member states, Romania's government is hopeful that opening up the online gambling sector will boost tax revenues by over 60 per cent.
Cristinela Nistor, Head of ONJN, Romania's gambling regulator, said: "We estimate that online gaming will bring in 100 million euros in direct taxes in 2015. The new law aims to increase public revenue and stimulate the market, and at the same time harmonise Romanian legislation with European norms."
The industry though claims that the cost of operating is too high. Land-based licenses will demand an annual fee of up to €180,000. Slot operators will see a huge increase in licensing from €5,700 to €20,000 each year. A 'sin tax' will also be imposed adding an additional €1,000 to €5,000 depending on revenues to fund a new problem gambling foundation.
Alexandru Debrezeni, Director of the Romanian Bookmakers association, said: "Since the crisis the appetite of Romanians for gambling has dropped sharply. These measures will lead to a contraction in the market and won't bring in any extra revenue."