By
Lewis
- 3 December 2020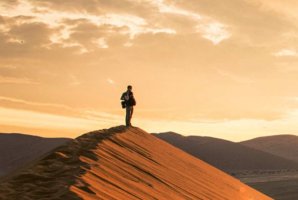 Recent years has seen the African online gambling market boom and iGaming legislative reform could soon see a shift towards mass regulation of the industry, expedited by Covid-19. G3 discusses the future of the African online casino industry with Richard Hogg, Maria Luisa Malfasi, Oksana Tsyhankova and Mark Schmidt, who assess which markets have the greatest potential.
Traditionally dominated by sports betting, does the casino industry have a future on the continent?
Maria Luisa Malfasi, Business Development Manager at ESA Gaming: Absolutely, though the experience should be tailored towards local players for the online casino industry to succeed. It is crucial for suppliers to understand the market they are targeting. For the African continent, this does not mean graphic-heavy games we are used to seeing in Europe. Suppliers need to move away from the heavy and over-produced slots that are popular in Europe.
Instead, they should concentrate on developing user-friendly, lightweight games that are specifically designed for mobile. More complex casino games should be avoided, and the focus should be on tried, trusted and, most importantly, recognised games from the land-based sector. Lightweight games designed to aid cross-sell from a largely sports driven player base can be at the forefront of this such as our EasySwipe HTML5 mobile games portfolio.
Mark Schmidt, Director of Sales for Africa at Pronet Gaming: It's not that casino doesn't have a future as such, but it's a long way off competing on an equal footing with sports betting. The reasons for this are multifarious. Online casino entertainment remains unfamiliar territory for many people, whilst sports are a cultural pillar of many African nations and attract a huge, enthusiastic following.
Although gaming is beginning to gain some momentum in some of the more mature economies, it is still yet to reach volumes that are anywhere near critical. Patchy network coverage and high data costs also restrict the type of content available on mobile devices, limiting the offering to 'lite' versions of games that don't have as much weight. With more and more operators now taking mobile platforms seriously in the wake of Covid-19, however, we may see more attention given to the online casino proposition.
Oksana Tsyhankova, Operations Director at Soft2Bet: Although it is still a long way from matching the sports betting vertical, Africa's casino industry has a promising future. Self-evidently, the pause on live sporting events brought about by COVID-19 reduced customer acquisition for the sportsbook sector. Nevertheless, it's unclear how many sports bettors transitioned to casino at that time – particularly in Africa.
Notorious regional issues, such as expensive data and intermittent network coverage, continue to hinder the continent's online gaming space, but advances in technology point to improvement in the long-term. Africa's untapped status means that its potential for growth is promising, and rapidly increasing smartphone adoption demonstrates that operators looking to make their mark would do well to optimise their offering for mobile.
Richard Hogg, Chief Commercial Officer at BetGames.TV: Without doubt. And a strong future too. Online casinos across a variety of territories are becoming ever more adaptable and forward-thinking in terms of new content to entice a broader audience. To date, they've been successful at offering the spectrum of fixed-odds products, with live dealer games particularly impressing, and have built up a robust, returning customer base in doing so.
Now they are looking beyond that to acquire secondary sportsbook licences which, on the whole, have proven popular. We'll start to see more online operations playing across both verticals, and maybe others in the future, as their strategies become increasingly shaped by a player-base with greater demands than ever before.
What obstacles do suppliers and operators face entering African markets?
Richard: The African market and its nuances across various borders are understood more now than ever, allowing for suppliers like ourselves to invest in the right markets with the right products. However, there are still various legacy issues hampering progression, which predominantly sit within the regulatory side of things.
Requirements to enter some markets can be extensive and taxes can be prohibitive. These issues have certainly put off some operator entrants but working with regional partners in the space and finding that local expertise can definitely smooth the course.
Maria: For suppliers, the challenge lies in creating truly localised content that considers Africa's unique network infrastructure. Most of the internet traffic is generated by mobile devices, with everyday access to desktop devices still relatively rare. Betting and gaming suppliers need to approach the market with a mobile-first thought process as a result.
Many incumbent operators have already successfully adopted this approach with mobile gaming showing steady growth in countries such as Nigeria and Kenya. Another important aspect is ensuring that players can deposit money into their accounts and payment through mobile becomes a hugely important enabler in this sense. The companies that tackle the user experience as a priority will win the battle of customers in Africa.
Oksana: On a continent where many people don't have access to a bank account, providing the right payment methods can be challenging. That explains the relatively low use of debit and credit payments among gamblers based in Africa, although mobile payment gateways are becoming more popular.
Perhaps the biggest obstacle faced by those looking to enter Africa, however, is the absence of an adequate local contact network. From a supplier's point of view, partnering with local operators necessitates an understanding of their individual requirements. From a cultural perspective, too, regional expertise is critical: game developers, for example, will struggle to attract African audiences without knowing what continental players are looking for.
Mark: The main challenge for international betting and gaming firms targeting Africa is having boots on the ground. Establishing relationships with local operators requires a knowledge of their individual requirements, which can't be grasped from a headquarters in Europe. It helps from a cultural perspective too, making it easier to form partnerships across the board. The landscape in Africa is unique and fragmented from country to country. To really get a handle on what both clients and players need, you have to experience the markets with your own eyes and ears.
How does the dominance of retail betting across Africa impact the online market?
Mark: Although retail is king in African sports betting, its dominance has been protected by conditions that are not necessarily influenced by the industry. Access to data and mobile penetration have both presented barriers to an acceleration in online that many predicted.
That is not to say that the reluctance of local industry heavyweights to pursue the vertical hasn't played a role in the slow take-up, and it's also the case that some players in African markets can be mistrustful of new concepts. Of course, all that is now being cast in another light by Covid-19 shuttering retail operations across the continent. The mood music is changing, and I expect we'll soon see the pace of development speed up.
Richard: African gambling is predominantly retail and there's no doubt it works. However, it's also clear that it's hindering the continent and its various markets from reaching their full potential with so many resources channelled solely into land based. The market and its wider infrastructure are clearly not as mature as some, and so retail will not be going away anytime soon.
Many can't get online, and many choose not to with the ease of retail gambling. iGaming will have its day soon, but this will be a gradual transition, as and when demand is fully there. In the meantime, operators need to understand what these players will want, and make sure they have a strong enough offering to entice them to it.
Oksana: It's certainly fair to say that Africa's gambling industry is dominated by the retail sector. Much of that dominance, however, can be explained by external factors such as a lack of good quality internet access that prevents many from getting online.
Desktop usage is also very rare, so in order to compete with retail outlets, online providers have to adopt a mobile-first approach. The steady increase in mobile gaming in markets such as Kenya and Nigeria serve to underscore the importance of a multichannel offering even further.
Maria: It is a positive thing that there is a big culture around betting and African bettors are passionate. This means that the transition to online betting and gaming should be smooth if done right. For example, rather than take customers away from sportsbook they should be offered alternatives within it.
Slot games should also not have difficult to understand features and complicated pay tables if sports betting was their first love. Simple quick win and table games are far more approachable and immersive and will offer quick-fire engagement during a lull in proceedings if customers are watching live sport.
Which African markets have the greatest potential?
Oksana: South Africa, Kenya, Nigeria, Tanzania and Uganda are all among the continent's most promising territories. The attractiveness of a territory's commercial prospects depends partly on the preferences of its players. Content that performs well in one jurisdiction might not be as successful in the next. In South Africa, for example, virtuals and live casino titles perform particularly well; with sports betting still enjoyed right across Africa.
The countries which hold the greatest potential for our industry generally have rapid population growth, large national economies and widespread mobile penetration. Tanzania, for instance, is now home to over 60 million people, more and more of whom are using a mobile phone. That goes a long way to explaining why it will be one to watch in the future.
Maria: Countries like Nigeria, Kenya and South Africa have been leading the way and have taken steps to regulate online gaming. Over the last year, we have seen some uncertainty in those countries though around enforcement, taxes and delays in legislation. Nigeria remains very exciting despite an ongoing dispute between the national and the state regulators and a tax controversy.
Interestingly, we are seeing regulatory movements in countries such as Mozambique and Tanzania where the technology advancements have been impressive. Tanzania for example has a population of 60 million and a high mobile penetration so it's easy to see the market's attractiveness and potential. I expect we will see more African countries realising the potential of regulating online betting and gaming in the next two years.
Richard: At BetGames.TV, we're particularly excited about both Nigeria and Ghana. The former has vast potential to grow both in retail and online, and across new verticals. Players tend to head for sports betting and virtuals, but with the success we've seen from live casino in South Africa, we're confident that parallels can be drawn that would mean Nigerian players would take to it as well.
Ghana has a fledgling mobile market with room to expand. Sports betting has its place, like Nigeria, but there's no reason why new verticals can't also benefit the rapidly growing number of mobile users who don't like sportsbook but want to get in on the fixed-odds action.
Mark: Kenya, Ghana, Nigeria, Tanzania, South Africa and, increasingly, Ivory Coast are leading the way, which is, in part, a reflection of the size of their economies, growing middle class and mobile penetration. These are factors which naturally play into the maturity of the market and opportunity for growth.
It is still a question of drilling down on a country-by-country basis, however. Some are able to utilise different types of technology, such as Opera Mini, alongside USSD betting, and the regulatory landscape is still very disjointed. A localised approach is therefore critical and why Pronet Gaming prioritises offering tailored solutions for our partners that meet their individual needs.