By
Phil
- 22 September 2017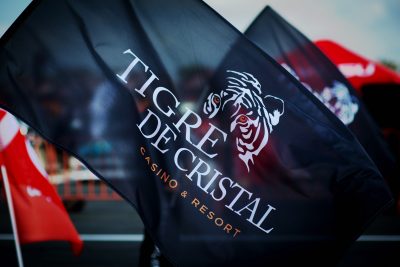 Melco Resort's Lawrence Ho has reduced his shareholding in Summit Ascent Holdings, developer of the Tigre de Cristal casino resort in Russia's eastern Primorsky gambling zone, sparking speculation that he is freeing up cash to invest in the Philippines.
Mr. Ho has offloaded $21.3m worth of shares last week, reducing his share in the Summit Ascent from 27.06 per cent to 18.75.
Alongside this, Quick Glitter, a company owned outright by Mr. Ho, has sold a further $21.3m worth of shares, reducing its share in Summit Ascent from 24.37 per cent to 16.06 per cent. Mr. Ho's wife, Sharen Lo Sau Yan, also sold about $20m of Summit Ascent stock.
Melco Resort already operates City of Dreams Manila in the Philippines. Mr. Ho recently confirmed his interest in buying some of Philippine state-owned operator PAGCOR's casinos.
PAGCOR is selling 17 casinos in the Philippines. Mr. Ho said: "If there was a big redevelopment opportunity, a whole hotel that we could redevelop, we would be potentially interested in doing that."
Mr. Ho opened the US$175m Tigre de Cristal in 2015 with 121 hotel rooms 769 slots and 67 gaming tables.
However a lack of hotel rooms at weekends is reportedly restricting the casino's profitability.
Union Gaming analyst Grant Govertsen said: "The hotel remains capacity constrained on the weekends while midweek isn't fully utilised."
He added that here has been an 'up-tick in both mass and slot volumes' due to the closure of 'a few of the many illegal gaming parlours in Vladivostok.'
"This, in turn, has led to a direct increase in patronage at Tigre De Cristal," Daiwa Securities analysts Jamie Soo and Adrian Chan, added: "While hotel room bottlenecks during peak periods have been a concern for management, they expect about 180 hotel rooms to come online within a ten to 20-minute drive from Tigre De Cristal from third-party hotels in 2018, which should help alleviate room supply constraints [and let] management better allocate its own property's rooms to higher-quality players."
An upturn in VIP gaming has helped revenues at Tigre de Cristal resort in the Russian Far East increase by 20 per cent to HK$204.6m (US$26.1m) in the first half of 2017.
The main contribution to the profitability of Tigre de Cristal came from the rolling chip business, which targets VIP customers from Northeast Asia. Rolling chip turnover at Tigre de Cristal in 1H2017 amounts to HK$8.4bn, representing an increase of 140 per cent compared to HK$3.5bn in 1H2016. VIP revenue meanwhile surged by 48 per cent to HK$79.7m.
In other news, Summit confirmed that Craig Robertson Ballantyne has tendered his resignation as the Chief Operating Officer of Russian Operations and will join Melco International after completing the handover of his current duties and responsibilities to the Acting Chief Operating Officer of Russian Operations in the next few weeks. Mr. Ballantyne confirmed that he has no disagreement with the Board during the term of office as the COO and there is no other matter in relation to his resignation that needs to be brought to the attention of the shareholders of the Company.
Summit said: "The Board would also like to take this opportunity to express its sincere gratitude to Mr. Ballantyne for his outstanding job of setting up and managing Tigre de Cristal, the company's property in the Russian Far East, during his tenure of service. The Board is also pleased to announce that Stylianos Tsifetakis will, upon Mr. Ballantyne's departure, be appointed as the Acting Chief Operating Officer of Russian Operations. Mr. Tsifetakis, aged 46, has joined the Group in a senior management capacity for almost three years, and is currently the deputy to Mr. Ballantyne at Tigre de Cristal. Mr. Tsifetakis has over 20 years of experience in the casino and hospitality industry. Prior to joining the Group, he was the Director of Operations at Regency Casino Mont Parnes and a Director at Hyatt Regency Casino, both of which are located in Greece. Mr. Tsifetakis also held senior managerial roles in various world class hotels in multiple jurisdictions including the United Kingdom, Romania and Kazakhstan.