By
Phil
- 20 January 2015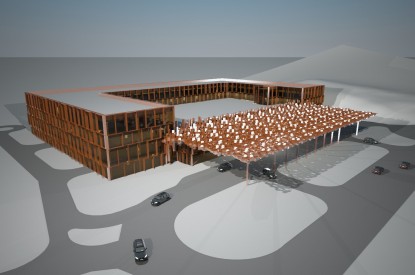 The First Gambling Company of the East has said it will open its US$30m, four-story hotel and casino in the Russian gambling zone close to Vladivostok in the Primorye region in May with the bold prediction that the zone can emulate Macau's success.
CEO John Wang said: "Given the favourable location of Vladivostok, we are sure that it can become a second Macau."
A company spokesperson added: " Our luxury Hotel, Spa and superior gaming facilities will be the first of its kind in the Far East of Russia. With an investment of several billions rubles we will be providing, not only first class facilities, but also, the highest standards of service, a customer oriented experience aligned with social and environmental sustainability. The proposed complex will include one of the most state-of-the-art and largest casinos in Europe as well as a four-star 120 room hotel. The gaming floor will comprise approximately 7,200 square meters. In addition, guests will be offered relaxation at the spa, exercise in the gym or pool, or enjoy the vast selection of food and drink in one of two signature restaurants or enjoy the nightclub later."
Located 50 km from the regional capital of Vladivostok, the zone benefits from being just a few hours' flight from Tokyo, Seoul and Beijing, meaning it will be able to market to gamblers from across Asia.
The regional government has also signed deals totalling $1.4bn with Cambodia-based NagaCorp, Hong Kong-listed Melco International and Russian entity Royal Time Group, which has already seen success in Azov-City. NagaCorp and Royal Time Group both confirmed that they will break ground on their projects this year. The long-term goal is for it to have 16 casino resorts.