By
Phil
- 15 October 2020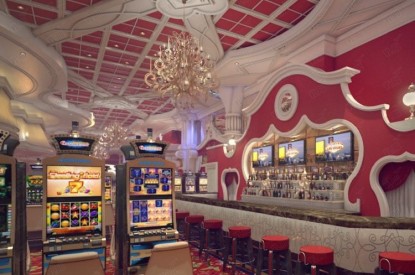 The Primorye gaming zone outside Vladivostok in the Russian Far East will officially welcome its second casino on Friday October 16 when the RUB$3.5bn (US$48.8m) Shambhala Casino opens its doors.
The 5,200 sq. m. of gaming space held a soft opening last month to test its equipment. It will also host a restaurant, two fast food venues and a theatre. Construction of a second phase will start in 2022 and will include several hotels, a conference hall, a golf course, amusement park, water park and a diving club, pushing the cost towards RUB8bn (US$11.5m).
The casino, which is aiming to attract 100,000 people to Primorye each year, is owned and operated by Shambala CJSC, who opened its first Russian casino in Krasnodar back in 2004. The venue marks only the second casino in Primorye, bringing competition for the Suncity-owned Tigre de Cristal.
Maxim Smolentsev, General Director of Shambala CJSC, said local authorities had supported the project 'in every possible way.'
He said: "In the short term, we see the Primorye IRC as a pan-Asian resort that attracts tourists from many countries of the world," adding though that Shambala's primary target markets would be Japan, Cambodia, China and South Korea. We are not going to become a closed club for the elite.
"Our casino will be truly popular – a place where people are always in a good mood, where each guest is a part of a large, incessant holiday and can have a pleasant time, regardless of how much they are ready to bet on the game."
Deputy Chairman Konstantin Shestakov said the casino would offer 'a fabulous service' to high-rolling gamblers but stressed 'we are not going to become a closed elite club."
Igor Trofimov, Executive Director of the Primorsky Krai Development Corporation, believes that eventually 12 hotel and casino complexes will be developed in the Primorye region including those under construction by NagaCorp and Diamond Fortune. NagaCorp is set to open in 2022, at which point the gambling zone is hoping to attract 1.2m tourists a year.