By
Phil
- 23 March 2022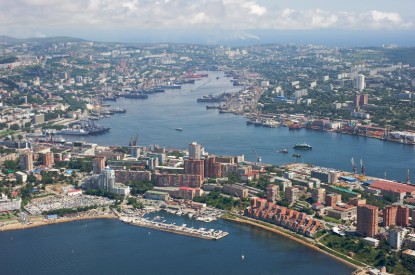 South Korean entity Plgen Holdings has signed an agreement with Primorsky Territory Development Corporation to build a casino resort in the Russian gambling zone with an opening schedule of late 2025.
Plgen Holdings will spend RUB2.5bn (US$23.4m) on the first phase of the resort, which will include a casino hotel with more than 100 rooms.
The announcement follows a decision by existing operator Tigre di Cristal to delay an expansion and NagaCorp opting to suspend indefinitely the build of its US$150m casino resort in Vladivostok.
Igor Trofimov, Executive Director of the Primorsky Territory Development Corporation, said: "Plgen Holdings will become the first resident of the Primorye gambling zone from the Republic of Korea. Previously, we entered into agreements with Korean companies only for the implementation of golf resort projects. 
"We are pleased to welcome new foreign investors and are confident that this is a good continuation of the fruitful cooperation between the Republic of Korea and the Primorsky Territory in the development of tourism and international relations," he added.
According to the Primorsky Krai Development Corporation, Plgen has 'extensive experience in managing well-known gambling and entertainment companies in the Republic of Korea and Southeast Asia.'
Shin Il Suk, CEO of Plgen Holdings, said: "After the launch of the casino and the hotel as part of the first stage, we plan to continue investing. There is already a preliminary plan for the implementation of an integrated casino resort with a hotel and a theme park on the second site. Our goal is to create the best casino resort in Asia in Primorye, the region has all the geopolitical and geographical prerequisites for the development of tourism."