By
Lewis
- 25 March 2021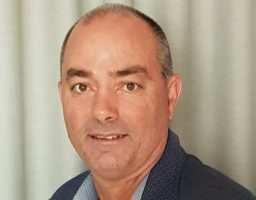 Ahead of his appearance at SBC Digital Africa, G3 canvasses the expertise of Sean Coleman, CEO of the South African Bookmakers' Association, on what is next for South Africa and whether it can provide a gambling framework to its neighbours.
In May 2019, SABA launched its Training and Development Academy to provide another layer of support to its member body and the industry at large. The academy has evolved and developed a range of training solutions that it offers to the betting industry to up-skill their staff. The modular training material allows for the customisation of bespoke programmes to fit the internal training needs of members.
How has South Africa's gaming landscape changed during the last twelve months since the onset of the pandemic? How has Covid-19 impacted sports betting across the country?
Covid-19 forced the closure of all retail betting shops for three months between April and June 2020 before retail could open at half the capacity normally allowed. The closure of retail during this period expedited the migration of retail customers to online. Those conversions seemed to have held and coupled with the recent reduction in some data costs, is a trend worth noting.
How is the mindset of the South African bettor different from neighbouring countries? In what ways do players gamble differently in South Africa?
Our rainbow nation does have some interesting intricacies in terms of punter demographic. Our Indian community continues to have a love for horse racing and with most of this community domiciled in the province of KwaZulu-Natal, it makes my home province strong on racing.
In provinces like Mpumalanga and North West, lottery-based betting or "lucky numbers betting" is all the rage with female members of the community. Of course, football betting appeals to the mass market of both local citizens and our resident neighbours from east and west Africa who find tremendous value in football accumulators.
How dependent is the success of an online bookmaker on having a significant retail presence and profile?
Operators have been equally successful using a retail presence to launch an online profile, as well as just having an online business without retail. The jurisdiction of the Western Cape for example, allows for standalone online operators, whilst most other provinces require a retail footprint to co-exist.
The least controversial parts of the National Gambling Act 2004 were passed in the amendment act of 2018. When do you anticipate the National Gambling Board to address the issue of expanding the online market to offshore sports betting operators?
Thankfully at this stage the National Gambling Amendment Bill of 2018 has not been passed into law. The Bill was not finalised by the 5th Parliament but was revived by the National Council of provinces in the 6th Parliament which is currently sitting.
Due process required that the Bill be considered by all nine provinces requiring a majority of five votes for the Bill to pass. Four provinces voted against the Bill, four provinces voted for the Bill and there were two abstentions. As a result, the Bill did not pass.
From a betting industry perspective, we took issue with several aspects of the Bill in our submissions and parliamentary representations. These included inter alia:
1. The establishment of a National Gambling Regulator.
2. The extension of a National Central Monitoring System to include the Betting Industry.
3. The operation of the National Gambling Policy Council.
In terms of online gaming there is currently no prospect for either local or offshore operators. In terms of betting licence opportunities, these are available on the open market to offshore operators or via RFP's by the Provincial Gambling Boards.
Online gambling remains banned in South Africa, excluding on sports betting sites with a licensed bookmaker. Despite the ban, it has been estimated players can access as many as 2,000 online casino sites. Do you anticipate any changes to be implemented in the near future? Is enough being done to enforce the ban?
This is currently a burning issue and we continue to lobby and assist the National and Provincial Gambling Boards to deal with the illegal and illegitimate online casinos.
Currently we are dealing with representations regarding Google AdWords. Google have unfortunately adopted a position of disabling legitimately licensed South African Bookmakers' Google AdWords accounts, yet continue to facilitate the advertisement of foreign online casinos to South African citizens.
As part of our representations on the need for national norms and standards, SABA recommended that a dedicated law enforcement unit/function be established and staffed by persons having appropriate levels of experience.
This includes experience covering on-the-ground criminal law enforcement as well as criminal prosecutions, in order to provide the necessary assistance and support to Provincial Gambling Boards in investigating unlawful operations, procuring warrants, conducting search and seizures and providing the necessary support to prosecutors.
Gauteng, North West, Kwazulu-Natal, Mpumalanga, Free State, Eastern Cape, Limpopo, Northern Cape, Western Cape – each of these South African provinces has their own statutory bodies alongside numerous district and local municipalities. How complex is this for operators navigating between them? Is their unnecessary bureaucracy or does the National Gambling Board have sufficient oversight of the entire industry?
In one word, a nightmare. There is without question, an urgent need for concrete, meaningful and fully enforceable norms and standards, which should apply throughout the country to act as the bedrock for a predictable and streamlined regulatory environment which effectively eliminates duplication of regulatory effort and costs.
As stakeholders in a regulated industry, we have a growing expectation to reduce the regulatory burden, with efficiency and integrity. This expectation can never be met without national norms and standards.
In September 2019, The National Gambling Board initiated a stakeholder engagement process requesting submissions on National Norms and Standards. Frustratingly, the process has come to a grinding halt apart from having received a consolidation of the stakeholder submissions in this regard.
A love of sports, higher internet penetration rates and a fast-growing younger population means there is a growing demand for online gaming in many jurisdictions across Africa. Despite this, is an updated and fully regulated online industry in the majority of jurisdictions still a long way off?
In South Africa I believe it is still a way off. On the rest of the Africa continent, there is already a more liberal view held regarding online casino content that is housed alongside sports and lottery betting. The need to balance regulation, tax generation and responsible gambling access is a continual challenge for regulators.
Where do you expect to see specific online legislation in place over the coming years? Do you expect Covid-19 to expedite or slow down the implementation of regulated online gaming across African jurisdictions?
Gambling regulators across the continent meet on a regular basis at organised forums and the debate rages on. It is one of the hardest things to predict and I believe that several jurisdictions will most likely follow South Africa's lead on this. I think Covid-19, coupled with the current product market trends of live dealer and RNG based games in the betting industry, will certainly force the topic back on everybody's agenda.
What can South Africa's neighbours learn from its gambling framework?
Jurisdictions should continue to strive for a stable regulated market with taxation certainty. Regulators must have a strong zero tolerance law enforcement component that uploads the regulatory regime. In a decentralised regulatory environment such as South Africa, there must be a national norms and standards framework to ensure a streamlined and consistent regulatory environment.
Founded in 1951, the South African Bookmakers' Association (SABA) is the leading voluntary association for bookmakers. SABA's members include some of South Africa's biggest betting shop operators along with other medium, small and standalone operators.
Membership includes both on course and off course operators. The Association is governed by an executive committee of up to nine members who meet at least once every two months to formulate and approve policy for implementation. Implementation and day to day operations are managed by the Chief Executive Officer, ably assisted by support staff.