By
Phil
- 22 August 2018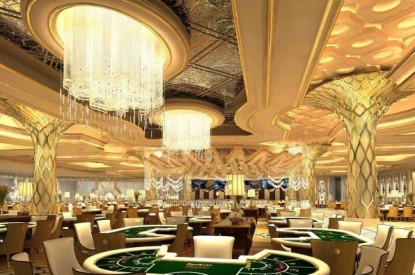 An MP in Saipan wants new gaming laws to open up the island's casino sector to more than one operator.
Rep. Edwin K Propst voiced his concerns following more construction delays with the island's only current casino Imperial Pacific Resort which is now due to miss its August 31 2018 deadline for completion of the overall resort despite its casino opening in July.
There have also been problems with the casino not paying staff. It citied 'transfer issues' and promised that everyone would be paid.
Mr. Propst said to the Saipan Tribune: "Competition is good. We should revisit gaming laws because there's only one licensee and allow other casinos to compete. Factoring all the recent events, we need to be very concerned about the future of our casino, because they are not just one competitor. This is a sole source, single license. It is a monopoly.The frustration is that because if there's only one license, if it fails, the entire casino industry fails."
"I want the casino industry on Saipan to thrive but I also want it to be properly regulated and to follow all laws; local, federal, and environmental laws," he added. "The fact that the casino license agreement has been amended five times to benefit the casino without benefiting the people is disappointing.
"The CNMI government must renegotiate its terms to include at the very least a completion or performance bond to ensure the casino hotel overlooking Garapan will be completed, even if IPI decides to leave or suspend their business operations."