By
Lewis
- 26 June 2014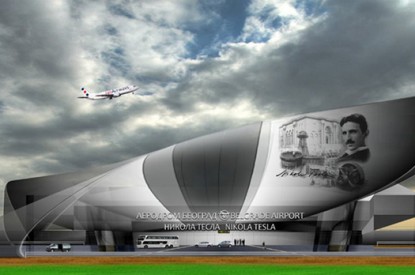 Serbia's Belgrade Nikola Tesla Airport is completing the second of four stages of its multi million euro expansion project, which has so far seen it upgrade its facilities, open new gates and add capacity. The price tag of the entire project is estimated at €53m, which is being funded entirely out of the airport's own finances.
Serbia's busiest airport recently completed the refurbishment of a majority of its C concourse gates, adding an additional new gate to the existing six. In addition, the airport has installed six new air bridges at a price tag of €2.2m as well as a visual docking guidance system to steer aircraft to their final docking position on the platform.
Over the past two years a significant number of commercial space has been opened including shops, a casino, cafes and a children's play area. Over the past few days the refurbishment of the airport's open air car park was completed and the upgrade of taxiways was also concluded. In the coming period, the airport will carry out improvements on its terminal two air bridges and add a further two carousels for baggage collection at the arrival's lounge.