By
Lewis
- 21 September 2020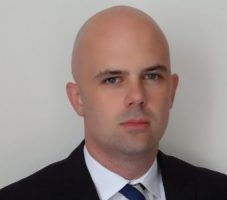 Jim Foster, Senior Regional Sales Manager at Elo, discusses the future of self-service technology within gaming, its impact on the human and social element of the customer experience and handling heightened public awareness about hygiene as customers begin to interact with gaming environments post-lockdown.
What's been the impact of the pandemic on operator demand for self-service solutions?
Self service solutions were already becoming popular due to the well documented benefits of providing operational efficiencies for operators, boosting revenue, and providing an enhanced customer journey. Since the COVID-19 pandemic and the subsequent restrictions put in place by governments, the demand has increased dramatically in various ways, ranging from access control checking customer temperature and age verification on entrance to the premises, to digital signage (viewing sporting events in a betting shop), to customer online registration.
The gaming market has been behind the curve in terms of the omnichannel experience, and with the prevalence of online gaming, operators are looking to the omnichannel experience to keep their existing customer base and to grow business via new players. Self-service solutions can be a key part of that offering via kiosks or self-service terminals in the gaming venue.
How do self-service solutions improve operational efficiency?
The operational efficiencies of self-service are well known, especially in retail where we have had self- checkout in supermarkets for over 15 years. Self-service can flex with demand during peak times which reduces customers' waiting time (happy customers spend more) and means staff are used in the most efficient way, such as welcoming customers, serving snacks and beverages or giving the VIP players that extra attention.
As well as serving as another sales touchpoint, do customers spend more on a kiosk? How do self- service solutions boost revenue?
Self-service in quick service restaurants has also been around for a few years now and in many cases, operators report increased order sizes of 20-30 per cent (I only ever 'go large' on a kiosk – never face to face). This is also clearly shown in gaming with customers spending more time at the gaming machine. There is also the benefit that the gaming operator can clearly set responsible gaming parameters in the gaming environment using the same technology, like age verification, restricting play time.
Integration, training, and maintenance costs are often cited when operators deliberate the introduction of self-service solutions to their retail and casino floors. Are these concerns legitimate and how do you quell them?
These are of course things to consider when implementing any new technology and self- service is no different.
If we refer again to when self-checkouts came into the market over15 years ago, the installation and maintenance of these solutions was very complex, requiring a high level of staff and operator training which would sometimes create resistance from the staff. Technology has moved on significantly and at Elo we are known for creating cutting edge tech which is also very easy to service and maintain. Self-service kiosks are so easy to maintain these days, this issue is not often raised.
Are certain demographics more likely to use touchscreens than others? For example, are millennials more reluctant to deal with cashiers and older customers more reticent about technology?
Yes, we see younger customers more willing to adopt technology because they have grown up with smart phones and touch technology in general. Older customers are often more reticent but even that is changing, especially as the self- service/touchscreen experience nowadays is very easy to navigate and engage with. Research from the food retail sector shows that more than 85 per cent of customers would prefer self- checkout given the chance – a statistic that encompasses all age groups.
To what extent does self-service impact the human and social element of the retail customer experience?
When self-service solutions are used in the correct way the overall customer experience is enhanced greatly and can also mean more meaningful interactions with the retailer. For example, the staff can take more time to discuss options with a customer, provide customer service and support if there is a concern or provide VIP customers with the TLC which brings them back time and time again.
Customers who enter bookmakers can equally place a bet remotely or in-store on their mobile device. What entices customers to enter a bookmaker and serve themselves using point- of-service terminals? Why are self-service solutions better than apps?
Both have their place in the customer experience depending on the circumstances. Obviously with an app you can do it from anywhere, including from home but if the potential customer is in their local town and walks past the bookmakers, they may be more inclined to visit there.
Having self-service solutions in the physical locations will also cover all ages, as mentioned earlier – some customers may not want to use a mobile phone or even know how to. It is not mutually exclusive, both channels can and should exist to give the retailer maximum exposure to its customer base.
Coronavirus has given rise to a renewed public consciousness in hygienic practices. Whilst self-service minimises face-to-face contact with staff, how are Elo's kiosks equipped to handle heightened concerns over touch surfaces? Are customers now more likely to choose staff or self-service? Which option is safer?
Although self-service solutions with touchscreens obviously require the user to touch the screen, there are a few reasons why this is still more hygienic than face to face. The screen can be easily cleaned by the staff and the customer is in control of the situation when interacting with a touchscreen. They control when they touch, how close they stand and what they do afterwards. A self-service kiosk is consistent – it will not behave differently with customer A compared to customer B.
Also, when you add options to the self-service offerings – like a hand sanitiser dispenser or a temperature check sensor to control access to the venue, then this gives the customer peace of mind that the operator is taking the necessary precautions. There are also other solutions coming to the market such as UV lamps or anti- microbial treatments of the glass. At Elo, we are happy to guide our customers through which option is right for their needs.
Kiosks in retail outlets swipe loyalty cards and scan phones to identify returning shoppers. To what extent are self-service solutions used to increase brand loyalty within gaming?
Using self-service kiosks there are so many ways to interact with the customer base. Facial recognition can recognise the customer, providing opportunities to access loyalty programs, customer apps can be used to scan a QR code on the kiosk to seamlessly connect the customer to the brand and personalise the interaction. We have various 'Edge-Connect' accessories, such as mag stripe reader, fingerprint sensor, and facial recognition camera, which facilitate these types of frictionless connections. We see this area as a very exciting growth area in gaming, subject to GDPR and local legislation of course.
Elo has installations in over 80 countries. How do you tailor touchscreen solutions to different markets?
We have the largest variety of touchscreen technology and self-service solutions in the marketplace with over 25 million units deployed to date. In terms of our offering to the various markets in the gaming umbrella, this ranges from touch sensors or open frame monitors supplied to integrators and OEMs building gaming machines, desktop monitors and point of sale solutions for gaming locations such as casinos, bookmakers, arcades, large format signage with the dual use of advertising and customer interaction and more recently android or windows all-in-one devices used for multiple purposes encompassing most of the above examples in one device.
We can also offer bespoke solutions if required. Elo is serving various vertical markets and we build our gaming monitors with full traceability and the same attention to detail as our healthcare monitors.
Finally, finger-driven touchscreens have existed since 1965 and Elo's history within the touchscreen industry dates back nearly as far. Where do you see the next innovation? How do you remain at the forefront of interactive solutions?
Although there was talk of the theory of touchscreens in the late sixties, the first practical application and registered patent for a touchscreen was created by our founder in 1971. Since then, we have been leading the field with our components, monitors, point of sale/all in one, digital signage and more recently we have emerged as the market leader in enterprise Android solutions. We have a strong commitment and focus on R&D. We have many products coming to market next year and many of those will be very applicable and exciting for gaming. Watch this space!