By
Phil
- 3 July 2023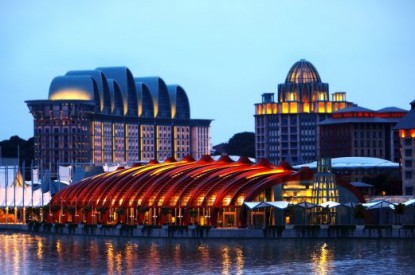 Maybank analyst Samuel Yin Shao Yang believes Genting Singapore's mass market revenue will beat pre-revenues this year, due to improvements in mass gaming during June.
He highlighted that June's 'high-margin slot machine continues to grow,' at Resorts World Sentosa, 'driven by locals' fuelling his prediction that mass market revenue will surpass 105 per cent of 2019 levels for the full year of 2023, rising to 120 per cent in 2024.
He said: "Notwithstanding our lower EBITDA forecasts, we still expect FY2E EBITDA to return to FY19 levels by then. This is more meaningful when we consider that gaming tax rates will effectively be five per cent higher by then."
Analysts at Fitch Ratings meanwhile have pitched the combined rebound at Genting's Malaysia and Singapore resorts at reaching 85 to 90 per cent of pre-pandemic levels this year.
Fitch stated: "[Genting's] key assets in Malaysia and Singapore, which together contributed over 60 per cent of group EBITDA in 2022, saw visitor numbers rebound from April 2022 after pandemic-led restrictions were lifted. The workforce reduction in Malaysia should offset wage inflation and allow EBITDAR margins to be better than 2019. However, the Singapore Ebitdar margin is unlikely to recover to pre-pandemic levels in the next three years due to the gaming tax increase from 2Q2022."