By
Phil
- 3 November 2020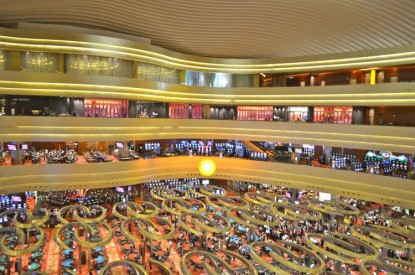 Singapore's Casino Regulatory Authority (CRA) has said it has achieved its goal of lowering the number of locals on gaming floors at Marina Bay Sands and Resorts World Sentosa with the 50 per cent increase in the entry fees introduced in April 2019.
The entry fee for 24 hours of gaming was increased from SG$100 to SG$150 and the annual levy was increased from SG$2,000 to SG$3,000.
CRA Chairman Tan Tee How said: "Since the casinos opened in 2010, the probable problem and pathological gambling rate has decreased from 2.6 per cent to 0.9 per cent in 2017. This suggests that the social safeguards have been effective. To ensure that Singaporeans continue to be protected against the potential harms of casino gambling, Government increased the entry levy by 50 per cent in April 2019. One year after the increase, visits made by Singapore Citizens and Permanent Residents dropped to 2.7 per cent of local adult population in FY2019 from four per cent in FY2018. CRA will continue to work closely with the Ministry of Social and Family Development and National Council on Problem Gambling to ensure that the effectiveness of social safeguards is maintained."
Fines of SG$165,000 were issued to its two casino operators; Las Vegas Sands and Genting for for letting locals in without paying their entry fee.
With the CRA merging with the Gambling Regulatory Unit, Mr.Tan said: "Technology has increased the accessibility of gambling products, as people can now gamble at their convenience anywhere and anytime through the internet and mobile devices. This will in turn drive the growth of online gambling. A change in customer preferences has given rise to new forms of gambling as businesses evolve to suit such new preferences. This has resulted in the convergence between gambling and gaming with gambling elements being introduced in products that were traditionally not seen in gambling, such as loot boxes in video games. The growing popularity of eSports among youths and the corresponding rise in global viewership for such events may also result in the increased prevalence of eSports betting, which will be a cause for concern in many jurisdictions.
"To address these new trends and ensure the effectiveness of Singapore's gambling regulatory regime, CRA would be reconstituted in 2021 to oversee the entire gambling landscape as the Gambling Regulatory Authority," he added. "CRA is well-placed to take on the greater responsibilities as we embark on this transformational journey. Since CRA's establishment in 2008, CRA has rapidly built up the requisite knowledge and sharpened our regulatory acumen and operational capabilities to establish a strong casino regulatory regime. The reconstituted agency will be able to draw on CRA's rich experiences in regulating the casinos, and its extensive network of international partners, while pooling together expertise in other forms of gambling regulation from other government agencies such as the Gambling Regulatory Unit within MHA.
"Having comprehensive transformation plans alone is not sufficient. To ensure a successful transformation to GRA, it is also essential that our officers have a strong transformative mindset, where they possess the drive and will to try out new ways of doing things even when the existing ways are working well. It is one where our people learn, un-learn and re-learn in order to do better," he concluded.