By
Phil
- 5 August 2019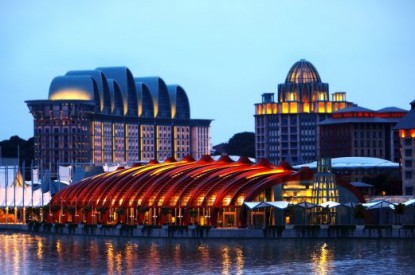 Genting Singapore posted a decline of five per cent in net profit to $168.4m in the second quarter of 2019 as compared with the corresponding quarter last year.
Its revenue though increased by 13.6 per cent topping $460.6m.
Amidst a confluence of challenging headwinds, this decline would have been significant if not for the high rolling win percentage in the VIP rolling business segment at Resorts World Sentosa. On a hold-normalised basis, the Group would have generated EBITDA of approximately $230m, a decline of 20 per cent.
Underlying mass gaming business experienced significant declines in the quarter, and would have been further impacted if not for considerable increased spending to tap the regional markets. Adding to the decline were the effects of a slowing local economy and within the region. The Group's revenue and Adjusted EBITDA of $636.8m and $294.4m respectively, were largely driven by favourable rolling win percentage in VIP gaming business and accordingly, impairment on gaming receivables stood at $47.3m.
During the quarter, the company's primary attractions at RWS welcomed an average daily visitation of over 20,000, while its hotels continued to register a respectable occupancy rate of 85 per cent. For the half year ended 30 June 2019, the Group delivered a stable financial performance with revenue of $1,277.1m, Adjusted EBITDA of $624.1m and net profit of $373.9m.
The company stated: "The seemingly strong growth in gaming revenue was largely driven by a favourable win percentage. The underlying revenue drivers have been impacted by various factors that will continue to affect our business through the rest of this year. We maintain our cautious stance on the premium segment as the regional economic environment faces uncertainty and will impact consumer confidence. Nevertheless, Resorts World Sentosa will continue to innovate its offerings to enhance and diversify its appeal to various target markets around the region.
"Looking ahead, we are embarking on the implementation phase of our $4.5bn mega expansion plans which will again elevate RWS's position as the region's premier Integrated Resort destination. Beginning with the complete revamp of the existing theatre into a first-of-its-kind Adventure Dining Playhouse scheduled for re-opening in 2021, we are on track to execute the development plans to progressively unveil an exciting series of marquee attractions with new and enhanced visitor experiences. This transformation will also include two new luxury hotels of 1,100 keys and state-of-the-art MICE facilities."