By
Phil
- 15 December 2020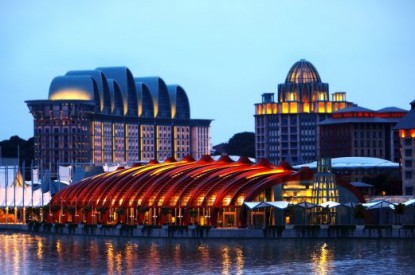 Maybank IB Research believes that Singapore's Resorts World Sentosa will see a full recovery in mass gaming by 2020 with VIP gaming reaching 75 per cent of pre-pandemic levels by 2022.
With Phase 3 of Singapore's reopening plan expected to come into effect by the end of December, Genting Singapore is preparing to up its operating capacity from 50 per cent to 65 per cent.
The added expectation that the Government will give access for certain foreign nationals to visit from early next year has seen Maybank say the operator is well placed to continue its growth out of the pandemic. The casino reported a profit of SG$54.4m (US$40.4m) in its last quarter building from a loss of SG$163.3m.
Maybank Analyst Samuel Yin Shao Yang said: "Genting Singapore's 3Q20 earnings outperformance was largely based on 25 per cent operating capacity. Attractions were allowed to increase operating capacity to 50 per cent from September 18 2020 onwards. RWS casino was also open to all guests from 9 October 2020 onwards (previously only to Genting Rewards members). Thus, 4Q20 earnings ought to be better quarter-on-quarter."
Players from Malaysia, China and Indonesia, which collectively account for 80 per cent of VIP revenue and 50 per cent of mass gaming GGR at RWS, should be allowed back into the country next year.
Maybank believes this will see VIP gaming reach half of the revenue levels generated before the pandemic and 75 per cent in 2022, while mass gaming will see a full recovery within two years.