By
Phil
- 18 July 2022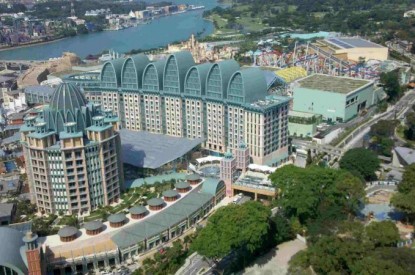 Japanese investment bank Nomura does not believe that Malaysian casino operator Genting Berhad will sell any shares in Genting Singapore, operator of Resorts World Sentosa (RWS), to MGM Resorts.
The US gaming giant held talks with Genting over a possible takeover last week however Nomura analysts Tushar Mohata and Alpa Aggarwal don't believe there is much benefit to Genting apart from a one-off boost to its finances.
The analysts said: "Resorts World Sentosa generated the highest EBITDA among all of Genting's portfolios of gaming assets globally, both before and during the COVID-19 period. This comparison includes Malaysia's Resorts World Genting which is the next largest contributor.
"Also, being present in Singapore offers much needed geographic diversification, and regulatory predictability to the group. The Singapore government raised gaming taxes in a gradual manner, with sufficient advance notice, as opposed to the Malaysian government raising gaming taxes by 10pp at one go.
"Genting Singapore is also the strongest group entity from a balance sheet perspective, with net cash of SG$3.1 billion as of end-2021, and dividends received from Genting Singapore help Genting Bhd to service interest on some of the latter's borrowings.
"Financially, while any sale of its GENS stake could potentially provide a one-time windfall to Genting Bhd and help reduce gearing, we believe there is no similar accretive reinvestment opportunities for such a large cash windfall."
Genting Singapore's Executive Chairman Lim Kok Thay confirmed there had been an 'unsolicitated offer.' 
Genting said: "The company is not aware of nor has it been party to any ongoing discussions concerning any potential transaction. Tan Sri Lim Kok Thay, the Executive Chairman and indirect controlling shareholder of the Company, has informed the Company that he is aware, by virtue of his position as Executive Chairman and Chief Executive of Genting Berhad, that Genting Berhad had received an unsolicited approach for its shareholding in Genting Singapore."