By
Lewis
- 17 November 2020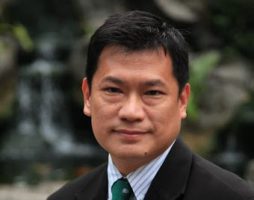 Dependent on foreign visitors, Covid-19 has had a devastating effect on the revenues and future prospects of Singapore's gaming operations. Travel restrictions and quarantine procedures guarantee an extremely slow recovery and a reduction in scale and jobs in the sector seems inevitable. G3 looks at the current state of the industry with Rajah & Tann Singapore's Lau Kok Keng.
To appreciate how Covid-19 has affected the gambling industry in Singapore, it is first necessary to understand the key features of the players in this industry:
Singapore Pools is the sole and exclusive state operator that offers lotteries and betting on horse racing and sports. Although its operations are both terrestrial and online, remote gambling is the preferred platform of only sports betting punters, which are a small group relative to people who buy lotteries. Most people who buy lotteries still prefer to do so at retail outlets rather than through online platforms.
Two licensed terrestrial casinos – Marina Bay Sands and Resorts World Sentosa – which operate within a wider integrated resort setting comprising hotels, food and beverage outlets, convention centres, theme parks, theatres, shopping malls and of course, casinos. The local population is required to pay a daily entrance fee of S$150 to enter the casinos, while tourists and resident foreigners (who form the majority of visitors to the casinos) can enter for free.
Approximately 40 private slot machine clubs that operate independently of the two casinos. These clubs can be found in private social and recreational clubs across the country and entry is restricted to members and in some cases, registered guests.
Legalised remote gambling is the exclusive domain of Singapore Pools, which is allowed to offer lotteries and sports betting via remote communication channels and platforms. No remote casino gaming in any form is permitted. Most, if not all remote gambling websites, are blocked from access by Singapore residents.
THE IMPACT
Singapore recently lifted a two-month long nationwide lockdown period (creatively termed Circuit Breaker) that lasted from April 7 to June 1 2020. Thereafter, a phased approach post-Circuit Breaker was implemented from June 2 onwards that saw limited types of business activities being allowed to resume progressively.
There's no doubt that the global spread of the virus has affected all industries, some perhaps positively, but for most, in a very negative way. As a non-essential business, the terrestrial gaming industry has perhaps borne the brunt of the pandemic, together with the entertainment, travel, hospitality and MICE sectors.
KEY COVID-19 EVENTS IN SINGAPORE THAT IMPACTED THE GAMBLING INDUSTRY
Various key events in Singapore as well as around the world that have resulted from the spread of Covid-19 have impacted on commercial life in general and the gambling industry in particular. In Singapore, it all started on January 23 2020, when a 66 year-old tourist from Wuhan, China was tested positive for Covid-19. It did not take long for the disease to spread here.
On January 29, Singapore imposed a travel ban on all arrivals from Hubei Province. This travel ban was subsequently extended to arrivals from Mainland China and other countries, and by March 23, all tourists were barred from entering Singapore.
Meanwhile, in March, European professional football leagues were suspended due to the worsening Covid-19 situation in Europe. These are the very football leagues on whose matches bets are offered by Singapore Pools (as well as most other offshore online bookmakers). The other sporting event on which bets are offered in Singapore is the Formula One motor race, and many races for the 2020 season (including the Singapore Race) were cancelled as a result of Covid-19.
Later that month, the Ministry of Health ordered that all ticketed cultural, sports and entertainment events held in Singapore be deferred or cancelled, and all entertainment venues such as cinemas, casinos, jackpot rooms and pubs had to shut down. This led to the cancellation of all major sporting events in Singapore, including the horse racing and the local professional football league on which bets were offered by Singapore Pools.
The start of April saw the emergence of huge clusters of infections coming from our foreign worker dormitories, which caused a sharp spike in daily infections to more than 1,000 a day, and they continue to form the bulk of new infections here. As a result, on April 7, the Circuit Breaker was imposed to significantly reduce movements and interactions in public and private places. All licensed gambling operations and local horse racing activities were suspended thereafter, including online betting operations.
The Circuit Breaker was to last until June 2, when a partial lifting took place to allow for schools to re-open, and critical sectors and businesses that operate in lower transmission risk environments to resume.
On June 19, restrictions were further eased to allow for the re-opening of retail outlets, social and recreational clubs, sports facilities, personal health and wellness activities, dining in at restaurants and social gatherings in groups of five. Singapore Pools were allowed to resume online sports and overseas horse racing betting with effect from June 16, and lottery draws and retail outlet operations from June 22, while the Singapore Turf Club will be allowed to resume horse racing behind closed doors from July 11 onwards.
Casinos have since July 1 been allowed to resume their operations, albeit at reduced 25 per cent capacity and limited to their respective rewards members and existing annual levy holders, and with safe distancing measures to be implemented such that the total number of people at any one time in the casino does not exceed one per 10 square metres of gross floor area. Public entertainment venues have now been allowed to reopen as well, subject to safeguards such as limits on patron numbers, safe distancing, temperature recording, controlled access, contact tracing and the mandatory wearing of face masks.
HOW HAVE GAMBLING OPERATORS IN SINGAPORE BEEN IMPACTED BY THESE CRITICAL EVENTS?
Even before the Circuit Breaker was implemented on April 7, there had already been a 43.3 per cent decrease year on year in tourist arrivals, and Chinese nationals not only form the largest source of Singapore's tourist arrivals, but also the largest group of foreign visitors to the two casinos here.
On March 18, one and a half months after the ban on entry of Mainland Chinese tourists, Genting Singapore which operates Resorts World Sentosa and had experienced a significant decrease in visitor attendance and revenue across all its gaming and non-gaming facilities, announced that it had slashed the wages of its executive and management teams due to falling revenues amid the global pandemic. Employees were also encouraged to take either no-pay leave or annual leave.
Significant revenue was lost by the gambling industry as a result of the Circuit Breaker measures. While many businesses in other industries could and did move to the online environment to continue their operations, gambling operators in Singapore were not in a position to do so for various reasons:
1. The licences and exemptions issued for online gambling excluded casino style games;
2. There were no sports events taking place (whether locally or overseas) on which bets could be offered;
3. The percentage of punters who were purchasing lotteries and horse racing bets online were only a small fraction of the total number of punters, as most preferred to purchase lotteries and place bets at retail outlets. Given their low take-up rate and the pari-mutuel nature, it also did not make economic sense to continue to offer these games online.
Genting Singapore has since reported a Q2 2020 loss of S$163.3 million on the back of a 99 per cent decline in gaming revenue, and has also been forced to retrench approximately 2,000 employees as part of its cost cutting measures. Las Vegas Sands, operator of Marina Bay Sands, has similarly posted a 51 per cent drop in quarter-on-quarter revenue and is expected to engage in laying off measures due to the fallout from the pandemic, as the domestic gaming market alone is unsustainable and there is no clear timeline as to when tourism can restart.
POST-COVID OUTLOOK
The impact of Covid-19 will in all likelihood, continue to be felt by the gambling industry in Singapore for the foreseeable future. Travel restrictions and quarantine requirements for travellers are likely to continue given the situation around the world. The loss of jobs and disposable income may also mean that the appetite for gambling may remain somewhat subdued until economic recovery is in sight. Covid-19 has precipitated and accelerated the need for structural change in the way many businesses are conducted. While the Government has long encouraged firms to use more digital technology in their business processes, Covid-19 has brought into sharp focus the need for businesses to put in place continuity plans through digitalisation.
Casino operators will need to come up with new ways of doing business, including introducing contactless gaming solutions designed to enhance staff and player safety on gaming floors, and mobile apps to allow access to funds which would eliminate the need to physically withdraw cash or redeem chips at the cage. Lottery operators may also have to try to migrate their customer base from physical retail outlets to online platforms.
Covid-19 has dealt the gambling industry with unfavourable cards, and how operators respond and adapt to its aftermath will determine how the dice will roll for them, and if they can adapt to and survive in the new business environment that emerges.
Lau Kok Keng leads Rajah & Tann's Gaming Law practice in Singapore. He is a member of the International Masters in Gaming Law and is ranked by Chambers as a leading Gaming and Gambling lawyer in the Asia Pacific. He advises various state and private terrestrial and online gaming operators, as well as vendors and service providers in the industry on a whole range of regulatory, commercial and dispute resolution matters.