By
Lewis
- 14 April 2020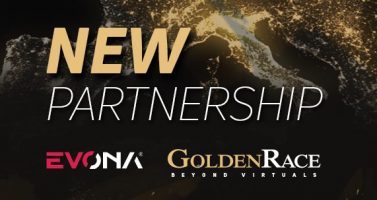 Golden Race has announced a partnership with Evona which will see the Eastern European platform offer Golden Race's virtual sports and games to its clients.
The first two online betting platforms with Golden Race's virtual sports available through Evona's service are Bettomax and Zlatnik. Their clients can now access all Golden Race's on demand and scheduled football leagues as well as its other virtual sports and games.
Zlatnik.me is the a betting platform in Montenegro, while Bettomax.cm is has a strong presence in Cameroon.
Commenting on the new partnership, Martin Wachter, Golden Race CEO and Founder, said: "We keep on growing and expanding our presence around the globe. We are delighted to announce our partnership with EVONA, which will bring over our best betting technology to their clients in important markets."
A spokesperson for Evona added: "we are very pleased that we have enclosed the partnership with one of the leading providers of virtual racing and sports games in the betting world. The partnership is very important for Evona as Golden Race products are highly demanded and sought out by our customers. We are looking forward to the cooperation and we are sure that this can only bring all the best to both sides."