By
Phil
- 10 September 2014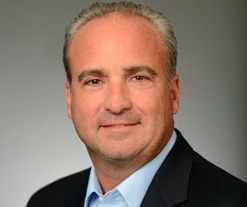 Scientific Games has signed a new contract with TIPOS a.s. to provide instant games and consulting services to the National Lottery of Slovakia.
The contract, which was awarded through a competitive procurement process, continues the successful relationship that Scientific Games has had with TIPOS a.s. since 2005. The four-year contract began on January 1, 2014.
Ladislav Kriska, Chairman of the Board of Directors and General Director for TIPOS a.s. said, "Our relationship with Scientific Games has significantly contributed to the growth of the instant product category in Slovakia. Our work together increased instant game sales more than 35 percent over the last three years. We look forward to offering a great entertainment value to players in Slovakia with Scientific Games' superior instant game portfolio."
"Our selection as the instant game provider for TIPOS a.s. ensures the continuation of innovative game design and instant product portfolio management that have helped drive consecutive years of instant product growth for the National Lottery of Slovakia," said John Schulz, Senior Vice President, Instant Products, for Scientific Games. "We are delighted to build upon on our success in Slovakia, as we see significant opportunity for instant category growth there and with lotteries across Europe."
TIPOS a.s., the National Lottery of Slovakia provider, is a government-owned company established in 1992. TIPOS a.s. is licensed to operate an instant lottery, numbers lotteries such as Loto, Loto 5 of 35, Joker, EuroMillions, Klub Keno and Keno 10, as well as the National Receipt Lottery, internet games and non-lottery games throughout the country of Slovakia.