By
Phil
- 31 August 2017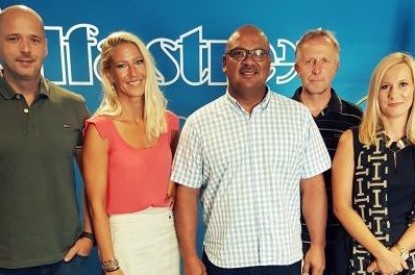 Alfastreet, one of the leading creators of multi-player gaming instruments with headquarters in Slovenia, and Complete Solutions, a provider of consultancy casino services and information technology from Aruba, have announced a distribution partnership.
Alfastreet's strong position in Caribbean market is constantly growing which led to the company's decision of choosing a local partner Complete Solutions to be their distributor and technical support for the islands. The agreement includes distribution of the complete Alfastreet product line, upgrades and spare parts. Under the agreement provisions, Complete Solutions will also become the primary provider of service and application support in the covered region.
"With Complete Solutions as our distributor, we increase our presence in the casino market industry of the Caribbean" said Tjasa Luin Peric, CEO of Alfastreet. "Our goal is to continuously improve our customers' experience in every aspect. Expanding our network of sales and support personnel and being in close proximity to where our customers are is the key initiative towards achieving that."
"Over the last 19 years Complete Solutions has established itself as a premier supplier of consulting and support in the casino industry with its office in Aruba. The relationship with Alfastreet allows us to extend our reach on the casino floor by adding Alfastreet product line to our portfolio" said Nigel Nedd, Director and owner of Complete Solutions. "By adding Alfastreet's product line to Complete Solutions' portfolio and by leveraging our extensive support infrastructure we can provide our Caribbean customers with a total solution to their needs."
The companies are excited and committed to unify their efforts in bringing custom tailored gaming products to all clients in the Caribbean, living up to the highest standards that both partners stand for in the gaming industry. They are both excited to present the novelties to meet the clients at the upcoming G2E Las Vegas Show.
Picture caption: Albert Radman, Ana Zlender Tokuhisa, Nigel Nedd, Iztok Pockaj and Tjasa Luin Peric