By
Phil
- 2 October 2016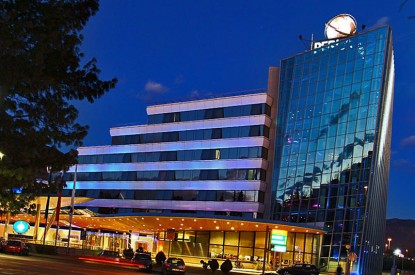 Interblock has signed a deal with Hit Gaming and Entertainment to install its Pulse Arena at Perla Casino and Hotel in Nova Gorica, Slovenia.
The installation is the first and largest installation of its kind in the region.
Global CEO John Connelly said: "Interblock is constantly striving to come up with innovative ways to reinvent the casino floor. The Pulse Arena achieves this by creating an environment where players are socializing, sharing winning experiences, and participating together — an experience that is rare in casinos today. We are excited to be partnering with Hit Gaming and Entertainment to bring the first Pulse Arena to Europe."
The Pulse Arena is the next phase in casino gaming, providing an immersive, highly customizable technological experience that will attract new players to the casino floor, and drive new casino revenues from these players, the company said in the statement adding that Pulse Arena blends the energy of the latest trends in gaming, interactivity, and entertainment to create an exciting new gambling experience that offers a friendly environment for established players, while also drawing new players to the casino floor.
A large video wall composed of 30 LCD displays will feature statistics of the game and customized video content tailored to promote in-casino entertainment, restaurants, spa, hotel and other Perla's services.
Dimitrij Piciga, President of the Management Board of the Hit Group, added: "The common goal of this important partnership between the two companies, Hit and Interblock, is to realise through considerable know-how a wholly new concept of modern gaming. With the Pulse Arena we wish to position the Perla Gaming and Entertainment Center as a top-notch capital of entertainment in Europe and therewith appeal also to the non-gaming public."
The installation will take place in November and the Grand Opening of Perla's Pulse Arena is planned for December 2016.