By
Phil
- 7 July 2020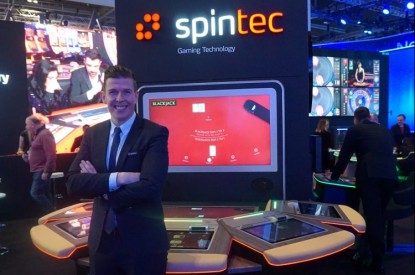 Slovenian multi-player specialist Spintec Gaming Technology has set its sights on the US gaming market having signed an exclusive, long-term distribution deal with and Dynamic Gaming Solutions, based in Oklahoma City.
The partnership will help Spintec offer its products to new customers in new territories, whilst it will see Dynamic further expand its product offering by increasing its focus on the fast-growing market segment of multi-players.
Goran Sovilj, Managing Director, Spintec Nederland, said: "We are very excited to work with Dynamic. Teaming up with Dynamic is an exciting next step for our company that will help us further expand our global presence".
"Spintec is a great partner and this partnership reflects our desire to collaborate with companies that share our vision of providing high-quality products and services," added Mark Larson, President, Dynamic Gaming Solutions. "Spintec is well known for its strong presence in Asia – performing extremely well in demanding markets. This makes them an ideal partner for the highly-regulated US market."
Caption: Goran Sovilj