By
Lewis
- 13 July 2020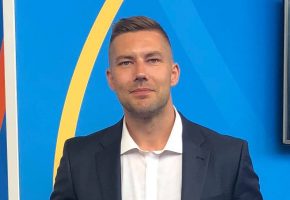 Can the balance of internationalised online casinos and domestic regulation last or will Finland follow the Swedish model of re-regulating the gambling market? G3 discusses the online gambling scene in the Finnish market with Lasse Itäinen, Soft2Bet's Country Manager.
Could you outline Soft2Bet's presence in the Finnish market?
Finland is one of Soft2bet's biggest markets and holds a significant importance for our operations. For many players, it might be a new name to them as we haven't been pushing our marketing and branding to players there too much yet, but this is about to change.
Why is Finland a key strategic market for Soft2Bet?
The Finnish market has been growing a lot recently, and the brands and the features we offer are appealing for its players. We continue to see growth in the sector and we are investing and recruiting more and more in order to keep up with the demand.
Why do both land-based casinos and online gambling have such a huge following in Finland?
Finland has a long gambling history and you could say that it is in our blood. Large traditional land-based casinos are not particularly big there (though we have seen an increasing amount of small casinos/betting shops opening), but slot machines, that are distributed across places like supermarkets and petrol stations, have been part of Finnish culture for decades.
Scratch cards and the lottery have been around for as long as I can remember too. Online gambling is therefore the country's next logical step. Online communities such as Twitch have boosted awareness and are reaching a new and larger audience.
How do you localise content for the Finnish player? What key differences are there between your approach to Finland and other European markets in terms of products, player retention and marketing?
Our brands are not "cookie cutter" copies of each other. Instead, each of them has unique features to improve the user experience, gamification and loyalty incentives. We want to make the best payment options available, as well as the most popular games and tools. In fact, we are continuously striving to localise the overall content specifically for them.
Finnish players have more consumer awareness than their counterparts elsewhere in Europe, with their standards generally higher by comparison. Fast and reliable payment methods are extremely important for to them too. Offering a reliable product and service builds player loyalty alongside incentives from bonuses, and the basic functions must be perfect in order to keep players happy.
Could you describe the regulatory landscape for online casinos operating in the Finnish market?
The market is pretty much open, as long as there are no operational services located on Finnish soil. There are marketing restrictions however, due to lottery and gambling laws, and it's our priority here at Soft2Bet to ensure we go above and beyond when it comes to adhering to regulations, particularly when it relation to advertising and monetary transactions.
MPs continue to defend the country's monopoly model amid continued criticism of state-owned operator Veikkaus. What is Soft2Bet's stance on the issue?
I think it will become harder each year for the operator to defend their monopoly. Many consumers already choose to play on other online platforms because they offer a better selection of games, RTPs and overall features. In short, they get more bang for their buck. Foreign operators are more competent in providing client-orientated strategy, exciting gamification, and the delivery of competitive feature developed with content localisation.
Can the balance of internationalised online casinos and domestic regulation last or do you foresee Finland following the Swedish model of re-regulating the gambling market? Should this happen, how would it affect your roadmap in the Finnish market?
Personally, I think it is inevitable that Finland will become a licensed market, like many others. While a state-owned operator has 80 per cent market share on gambling overall in Finland, almost 50 per cent of online gaming happens outside the monopoly and is continuing to grow.
I don't see that regulation will affect our future plans in any way. Of course, we would need to amend our projects and operations to meet the regulatory demands, whatever those turn out to be.
What more can the online casino community do to help screen problem gamblers in Finland?
We must find ways to detect potentially problematic gambling behaviour as soon as possible. Sites should have tools to set limits on players who feel that they are spending too much money. Regulatory authorities have been imposing rules for a while now, such as reality checks and self-exclusion, which I think are a good thing.
What is the potential for Finland's gambling market?
The market is getting quite saturated, but the market share is increasing year on year as consumers choose to play with foreign operators. I don't think there are truly exceptional brands and products out there yet, but many of them are very good.
What are Soft2bet's plans in the region for the year ahead?
Our main purpose is to entertain customers, and the best strategy to do that is by localising our product to be the perfect fit for the players. We look forward to the Finnish market becoming more open to give us the opportunity to deliver local products which are tailored especially for local Finnish players.