By
Lewis
- 11 May 2021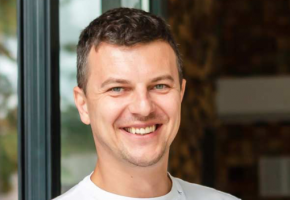 In 2013, SoftSwiss established a world's first by introducing a bitcoin-optimised online casino solution and today SoftSwiss is a leader in the Bitcoin gaming software market.
G3 discusses some of the most recent developments with Ivan Montik, the company's founder. Ivan not only talks us through the penetration of cryptocurrencies into online gaming and the growth of Bitcoin, but also provides invaluable insights into the importance of artificial intelligence and machine learning.
Both, according to Ivan, will play a key role in providing a personalised space for each user while creating new exciting gaming experiences for customers.
What are the origins of SoftSwiss and what's your USP?
We started our first business of software development and related services back in 2008 as a small team of four people including myself. SoftSwiss as a brand appeared in July 2009 in Minsk, Belarus.
Today, SoftSwiss is a recognised industry leader in iGaming software solutions development. The company has an international team, which counts 600 plus employees and has an official presence in several European countries.
SoftSwiss holds a number of gaming licences, providing a 'one-stop-shop' white label solution by taking care of all technical, legal, and financial processes on behalf of its customers. SoftSwiss has a vast product portfolio, which includes an online casino platform, game aggregator with thousands of casino games, an affiliate platform Affilka, and a recently launched sportsbook platform.
To date, the SoftSwiss client network counts more than 100 iGaming brands working on the SoftSwiss platform. In 2013, SoftSwiss was the first in the world to introduce a bitcoin-optimised online casino solution. The company has thus been regarded as the leading technical expert when it comes to the use of cryptocurrencies in online gaming.
Being a leading-edge iGaming provider, SoftSwiss steadily enhances its broad product portfolio with continuous innovations with the help of a powerful team of professionals.
What future changes do you predict for online casinos?
One of the most vivid trends, which we can't stop talking about today, is deeper penetration of cryptocurrencies into online gaming. The first casinos accepting Bitcoin appeared in 2013 as cryptocurrencies became a hot topic. Some of them, the stronger ones, are still successfully operating today.
However, many operators suffered from the meltdown in the sector which we were witnessing from 2018 till the end of 2020, when Bitcoin fell to just 25 per cent of its maximum value. Users lost confidence in the trustworthiness and liquidity of Bitcoin and its reputation was damaged. As a result, a lot of cryptocurrency startups didn't survive the crisis and Bitcoin casinos were among them.
The amazing growth of Bitcoin that we are witnessing currently, when everyday it's rising to a new record, is influencing major industries and online gaming is no exception. Moreover, the gaming sector with its open-mindedness and positive previous experience has higher chances to profit from implementing cryptocurrency technologies than any other industry.
Our industry already has everything needed to adapt to the new economy powered by crypto- currencies: stable platforms with proven technology, players willing to use Bitcoin instead of fiat money, operators eager to avoid lengthy communication with banks and payment providers.
What remains is better legal regulation in the sphere and complete government acceptance of crypto currencies and Blockchain as the new world finance system. This would really speed up the development of cryptocurrency casinos.
Mobility is another vivid trend dominating in the online gaming sector. People want to be mobile. They want to enjoy playing even when they're away from home and there's no access to their computer.
Why not continue playing your favourite slot while waiting for an appointment at the doctor's office? The mobile technologies we are investing into are significantly improving UX: user friendly interface, intuitiveness, top- notch graphics and animations bring it to a completely new level.
What will online casinos look and feel like in the future? Do you see major changes or innovations on the way?
Apart from the fact that most of all online casinos will be accepting cryptocurrency in the future, their look and feel is also changing.
Artificial Intelligence and Machine Learning are making a great contribution to that change. Thanks to new AI techniques, online casinos can collect and analyse player data and use it to create a personalised gaming space for each user.
Casinos operating on the SoftSwiss platform already have this functionality and offer each player their own set of preferred games, individual bonuses and free spins. From the player's perspective, it creates a completely new gaming experience and keeps players on the edge of their seat. Operators also enjoy the bonus of increased player lifetime value and maximum retention figures.
Additionally, online casinos are already offering a much better level of support. AI-powered intelligent service agents are much friendlier and help resolve issues more efficiently compared to irritating automatic bots.
In the future, they might completely replace operators and employees. There's also a great deal of work being done in terms of security. The data analysis enabled by AI provides the ability to identify suspicious player behaviour, detect possible fraud attempts and automatically block further transactions. It protects the operator from potential damage to the casino by unscrupulous players.
What are some of the online gaming environment trends that we can expect to see emerging? Will an online casino become more like a brick and mortar casino?
I think we are going in the complete opposite direction, taking online casinos further from the look and feel of their land-based counterparts. They will be more like social games, offering exciting gaming experiences instead of pure gambling.
Moreover, I believe that online casinos will completely replace the brick and mortar institutions in the future. The pandemic has been cruel to all kinds of offline entertainment and has ruined many businesses, transferring audiences from restaurants, clubs and casinos into the lucrative world of internet entertainment.
And since the online entertainment world has many exciting things to offer, people will stay online even after the lockdown.
Do you think VR and AR will become a more important part of the online gambling landscape?
When we talk about lifelike casino experiences, VR casinos are of course one step forward. Interactivity is their main perk. The ability to engage with other players in the game in real- time, interact with live dealers, display body gestures and even pick their favourite seat at the table – these are nice things to have.
However, to offer all of those advantages, you have to wear a VR headset and remain static, so you are no longer mobile. It's a contradiction against the aforementioned mobile gaming trend. Maybe in the future playing at a VR casino will become easier. However, the technology hasn't progressed that far and VR casinos are still at their embryonic stage.