By
Lewis
- 24 June 2021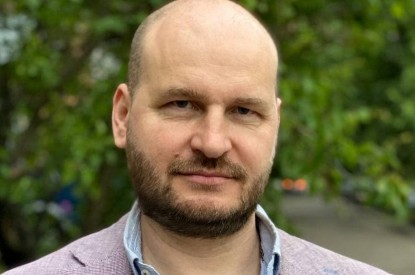 Alexander Kamenetskyi, Product Owner of SoftSwiss Sportsbook, talks G3 through the process of creating a sportsbook from scratch.
After previously integrating sportsbook solutions from other providers as part of the company's casino platform offering, Alexander cites the ability to create "uniqueness" as a key advantage of going in-house.
What was the rationale for launching an in-house sportsbook platform? Why now?
SoftSwiss has now established itself as an excellent brand, with more than 100 casinos operating on our online casino platform and the first to enter the iGaming market with cryptocurrency.
Once our solutions entered the market, they quickly became sticky, so the sportsbook platform was a logical addition to our portfolio as our existing and new clients need a sportsbook to conquer new markets. Casino and sportsbook solutions complement each other perfectly.
Why now? This year is full of sporting events that will help our clients gain momentum in the betting market. My opinion is that this year is an amazing time to start new projects in our field and there's no time than the present.
When did you decide to create a sportsbook solution? How long has it been in the pipeline?
Around two years ago we began our path of creating SoftSwiss' very own sportsbook solution through researching the market. Our goal was, is and will continue to be to create only high-quality products. Therefore, we paid great attention to the B2C side of our solution, making sure our players enjoy the game on our clients' projects.
Having looked deeply at current market trends, we paid great attention to the mobile version of our platform, to make our solution more convenient and user-friendly for a mobile-first audience.
Do you see the sportsbook solution as another string to SoftSwiss' bow and an extension to the company's existing portfolio, or a new hero product to be placed front and centre going forwards?
The sportsbook forms part of the SoftSwiss product portfolio, one of the key values of which are quality and security. I think that each of the products in our portfolio is one of the best offers in its field and, most importantly, they perfectly interact and complement each other.
The SoftSwiss Sportsbook is already integrated with the SoftSwiss Online Casino platform and several third-party platforms are in the final stages of integration (further details to be announced soon).
How does one approach building a sportsbook platform? Did you have to hire professionals externally? What level of resources and expertise does it take? Talk us through the process.
SoftSwiss pays great attention to selecting its employees at a time where the company is growing exponentially. There are now over 600 of us, whereas this time last year there were just over 250. Terrific, isn't it?
It is impossible to create a quality product without involving first-class professionals in the area. Our sportsbook team comprises top quality experts with multiple years of expertise in the industry. Our doors are always open for professionals who want to create something unique and innovative, develop and take leading positions.
In terms of experience, there definitely should be a symbiosis between understanding the principles of sports betting and the development of the industry as a whole, as well as understanding the needs and wants of both B2B and B2C sides of the market, and teamwork capability.
We not only managed to gather a team of professionals, but also united them with a mutual motivation revolving around the product they are working on. It is very important to pick the team players who will be able to understand the value their product delivers to its audience, and this is the main task of the team leader.
Whilst studying the products of the key market leaders in sports betting, we examined why the audience is attracted to certain solutions. We then extracted the best qualities, adjusted it to fit our experience and the needs of our clientele, and added new functionality.
When you're working on creating the design and architecture of your product, you must clearly understand its elements and how they will work for the client. Put simply, you have to see the end result right at the very start.
First and foremost, this is what the player needs first of all and what they pay attention to. It is imperative to see things through the eyes of customers. That's the key to creating and delivering the best solution.
After you have decided on the 'skeleton' of the product, you need to decide who will be your odds data provider. You may want to develop this area yourself or use third party suppliers. We decided to start off with the market leader, Betradar.
Then there is the integration process. It is difficult to navigate the timing depending on the skillset of the team, its size, and what product is being created, alongside a range of other factors.
What innovation advantages are there to creating a sportsbook solution from scratch?
If you're planning on creating your own solution, you'll get a product that matches your vision and your requirements. For us, it was important to provide maximum flexibility and automation. We understood that our product will likely have to work with many customers and markets, therefore we made sure our sports betting solution would be adaptable and easy to use.
If someone is planning to launch a sports betting brand, I would recommend firstly spending a lot of time on research and development. If you lack expertise, consult a third-party specialist. It is important to study all the possibilities and functionality. There cannot be hesitation to ask as many questions as possible about the product, especially on the B2C side of the solution.
This is extremely important because when a project is launched and is up and running, it may turn out that, for instance, it takes a lot of time and resources to support.
Developing our solution from scratch has allowed us to create things like a feed aggregator that allows you to work with data from different providers, a functionality adding greater flexibility and differentiating the solution through offering clients the possibility of managing templates, markets and margins based on various criteria.
Making our own solution also allows us to focus on RMT (risk management tools) that protect the product, client, and business – I highly recommend using artificial intelligence in this case. You are able to segment players, quickly identify the negative ones and reward the positive ones.
Another great advantage is to divide your product into modules, making it easier to work with. By creating betting features, you can build in additional settings that will work directly with the feed aggregator and RMT.
Finally, and most importantly, you will create a back office for your sportsbook solution, where you'll have CMS and CRM integrated, as well as settings for all your functionalities, detailed statistics and management of bonus programmes, banners, streams, risk management and feed aggregator.
How do you create a sportsbook solution that is flexible to markedly different regulatory environments?
It is vital to focus your attention primarily on the B2C side of the solution, paying attention to the products that appear in different regions. In this instance, Africa and Asia particularly stand out. Your product must match and be relevant to the region's audience.
Secondly, think through the payment methods. Players should be able to use their locally popular deposit and withdrawal methods. As an example, we may take the use of USSD protocols in Africa.
Last but not least, you should get yourself qualified experts in legal support that specialises in betting and gambling who will constantly study changes in legislation, prepare the ground for entering new regions and accompany them in existing ones. This way you'll always be prepared.
It is our responsibility to ensure that our product complies with regulatory conditions. Firstly, our customers are not limited by geolocation, which means that our product must pass the requirements of both international licenses and local regulators. Secondly, legal betting is the key to success. The player trusts you more and your main task is to justify his or her trust.
Therefore, we create additional tools for our product to meet various requirements. Our compliance department consistently monitors changes in legislation in the countries where we are present.
SoftSwiss previously integrated sportsbook solutions from other providers as part of the company's casino platform offering. In the months since launching an in-house sportsbook, how have you found the difference between integrating external and internal solutions?
Initially, we considered several options for third-party solutions and worked with several third-party platforms. However, we did not find a solution that covered all our needs, prompting us to create our own product that satisfies our needs and the needs of the market, laying the foundation for a B2B and B2C betting solution that will evolve in accordance with the needs of the market.
Having our own product enables us to respond quickly to market changes and the needs of our customers. We are already covering the needs of the market and adding our own unique features – the key advantage of your own in-house product is the ability to create "uniqueness", something we were not able to do with other providers.
Where is the SoftSwiss Sportsbook Solution live? Are there further integrations planned for the coming months?
We are constantly growing. Now we have launched with seven clients, at least four will also be integrated within this month. In addition to this, we are now integrating with a third-party platform, which will expand our capabilities. In the near future, we plan to start integrating with two more data providers and streaming providers. Lots of big plans ahead!
What are your long-term ambitions for the sportsbook? Where are the key sports betting markets?
We are betting big on sportsbook. The sports betting market is only at its initial growth stage, so it will continue developing for quite some time. The industry still needs a lot of time to realise its full potential. Many countries are starting to focus on establishing the regulatory procedures for betting and gambling as a whole, which has a positive effect on the development of the industry.
Sports betting is a lifestyle that exists in every corner of the world and in each of us. With a great product and a great team, you can enter any market. The main thing is to analyse the market and build the right strategy. And, of course, stock up on luck, and the math will do its job.