By
Phil
- 10 June 2016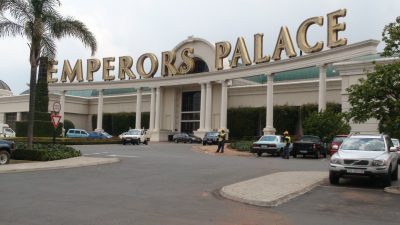 Gambling Indaba, Africa's premier Gambling & Allied Industry Trade Show, is all set for its 2nd event at Emperors Palace from October 9 to 11 2016.
Following a hugely successful inaugural show at the CTICC in Cape Town last year – where more than 220 industry leaders and over 20 exhibitors, attended Africa's first fully-fledged Gambling Trade Show – the organisers have decided to move the event to Africa's commercial and gaming hub, namely Johannesburg.
Leading African gaming and hotel operator Sun International has re-affirmed its support of the event as a Diamond Sponsor and new exhibitors include Novomatic Africa, Gamesmart, Simplicit-e Gaming, DRGT, MP Gaming and Suzo Happ to name a few.
'We were overwhelmed by the success Gambling Indaba achieved last year," says CEO Percy Kwinda, "which underscored our belief that Africa needed its own global event, similar to ICE in London and G2E in Vegas, where not only local African suppliers and manufacturers could gather to network, create business opportunities and share knowledge about products and services relevant to their markets, but also act as a hub for international manufacturers, suppliers and operators to enter the vibrant and exciting African gaming and hospitality market. To date we have signed up a number of new exhibitors including Novomatic Africa
"Gambling Indaba 2016 promises to build on the success of our inaugural show," says Roy Bannister, Publisher of Africa's only gaming trade publication Gaming for Africa and COO of Gambling Indaba. "Our conference programme will include relevant discussion topics such as BBBEE (Broad-Based Black Ecomonic Empowerment), the latest African gaming trends, Sportsbetting Growth and future potential across the continent, South Africa's latest stance taken in terms of a new Gambling Policy, to name just a few. We also have the tacit support of the South African Gaming Manufacturer's Association (SAGMA), which represents global brands such as Novomatic, Suzo Happ, Gold Club and DRGT – and in fact have already taken stand bookings from a few of these major international suppliers."