By
Phil
- 15 June 2015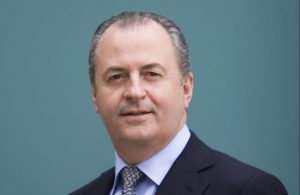 International Game Technology has announced that the South African consortium led by ITHUBA Holdings Proprietary Limited (ITHUBA) commenced operations of South Africa's National Lottery with the first drawing taking place on June 2, 2015.
As the licensee, ITHUBA will operate the National Lottery for a period of eight years, with IGT as ITHUBA's main technology supplier for lottery systems and support services.
"IGT is very pleased to be involved once again in South Africa as the technology solutions provider to the new National Lottery operator," said Walter Bugno, IGT International CEO. "We are excited to have gone live with a lottery that has tremendous growth potential, and, with ITHUBA, that also has the potential to expand and thrive over the next eight years."
IGT is providing a comprehensive set of solutions to ITHUBA including the Company's Enterprise Series central system and 9,000 Altura lottery terminals. Additionally, ITHUBA will receive 1,000 Ticket-Scan Plus next generation ticket-checking devices, which allow players to easily and securely check the win status of their lottery tickets.
IGT will also provide ongoing services including software enhancements and maintenance; software licensing; marketing consultancy; data center operations; and provision and management of terminal spare parts.
Proceeds from the National Lottery benefit many good causes in South Africa including the arts, culture, heritage, charities, and sports.