By
Phil
- 10 September 2021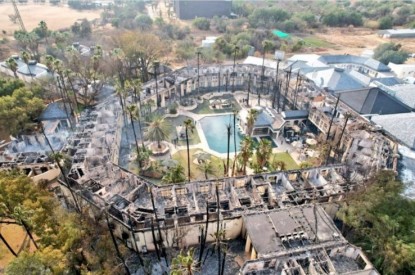 South African operator Peermont Hotel Group has suffered a devastating fire at its Mmabatho Palms Casino, South Africa's oldest casino, in Mahikeng, in the northwest, although thankfully all guests made it out safely.
Peermont Hotel Group CEO Nigel Atherton said: "We had 64 guests at the hotel and they have been transferred to another hotel. For the next three months, the hotel will be closed."
The fire destroyed large parts of the Mahikeng hotel is believed to have started inside two rooms that were reportedly hosting a party to celebrate the election of North West premier Bushy Maape.
Provincial chairperson Paul Sebegoe said he was concerned about the possibility of the fire being deliberately started due to high-profile members of the government staying at the resort. "This situation is unsuitable. We urge for an immediate investigation to make a determination on potential cause," he said.
Deputy provincial police commissioner Patrick Asaneng added: "It is important that we conduct an in-depth investigation, we have on-site our forensic fire investigators who will immediately investigate. We will expedite the investigation and within a week we would be able to report to the public about the cause of the fire."
The Mmabatho Palms, formerly the Mmabatho Sun, was opened in 1977 by late casino tycoon Sol Kerzner.