By
Lewis
- 30 September 2020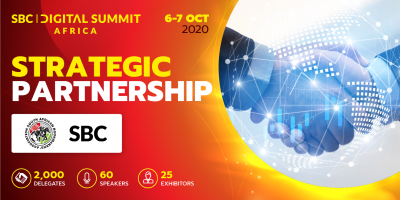 SBC and the South African Bookmakers Association (SABA) have agreed a strategic partnership ahead of October's SBC Digital Summit Africa virtual conference and exhibition.
SABA is the leading trade association for sports betting operators in South Africa and, during its 69-year history, has established itself as a respected voice within the industry and among regulators.
The agreement will see SABA support SBC's physical and digital event programme by providing in-depth knowledge of the South African market, starting at SBC Digital Summit Africa on 6 – 7 October 2020.
During the event, SABA will run the Empowerment Through Education workshop detailing how its learning programmes and partnerships with bookmakers and government institutions help to create employment opportunities in the industry for young people.
Sean Coleman, CEO of SABA, will also be participating in the Gaming in Africa conference panel, joining Jason Roberts (COO, Betty Bingo), Richard Hogg (CCO, BetGames.TV), Dean Finder (CEO, Evolution Services) and Dan Phillips (CEO, NEL Advisory) to examine the future of online casino in African markets.
Coleman said: We're delighted to be a partner of SBC, which is renowned for staging high-quality conferences for the global betting and gaming industry.
I'm particularly looking forward to participating in SBC Digital Summit Africa, which will allow us to showcase the valuable work of SABAs education programmes, as well as giving us the opportunity to meet bookmakers from other markets to share knowledge and ideas.
Dennis Algreen, SBC's Marketing Director, added: We're excited about the prospect of working with Sean and his colleagues at SABA, which counts most of South Africa's largest bookmakers among its membership.
"Their unrivalled knowledge of the South African sports betting market will be a great addition to SBC's events and provide our audience with some invaluable insights about doing business in the country."
SBC Digital Summit Africa's online conference features 60 senior executive speakers taking part in 18 conference sessions, covering markets across the continent and key issues such as regulation, payments, marketing, and safer gambling.
In addition to the conference, the event will also feature an interactive product display area with leading suppliers showcasing innovations tailored for local markets, together with a programme of networking roundtables to make it easy for delegates to connect and talk business with other decision makers.